Gallien's Reach is a 50 year old stream and spring fed lake, containing mirror, common, and grass carp, and both silver and gold ghost koi. Recently added were some young mirror/koi to grow on. Carp up to 45lb (20.5kg), with at least three in the 40-45lbs bracket, a 39lb that should soon be a 40lb. Several in the 30-40lbs range, with a good head of 20-29lb carp ready to fill the gap. It has quality water all year and is on a clay subsoil. 
The lake is 3 acres in size with depths ranging up to five feet. There are 2 islands roughly central and the western end of the lake is dammed.
It has a hard bottom in some places and silty base in others which will make for challenging angling.
There is some weed cover and lilies to fish to as well.
There are 3 swims available around the lake allowing 3 anglers at any one time. Landing nets, unhooking mats, weighing slings, tripods and scales are provided.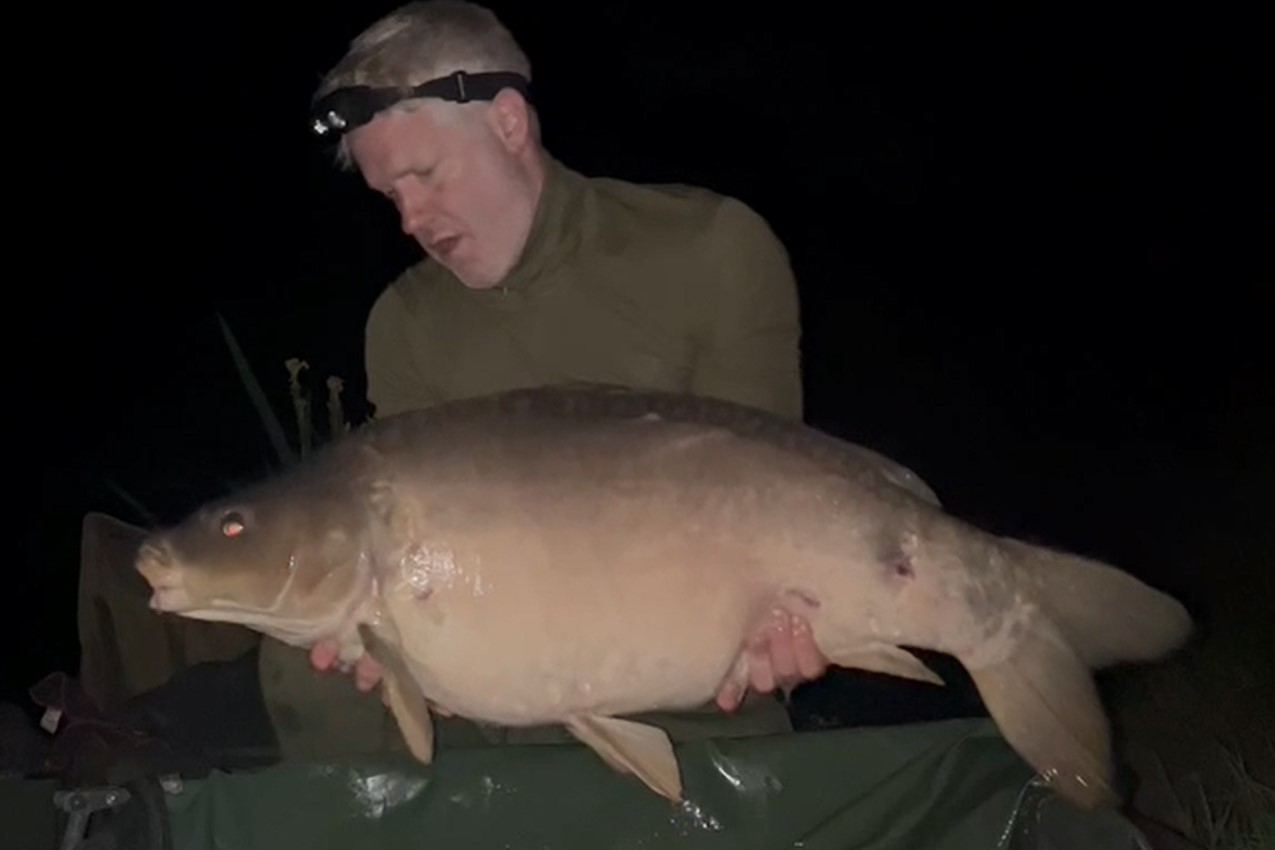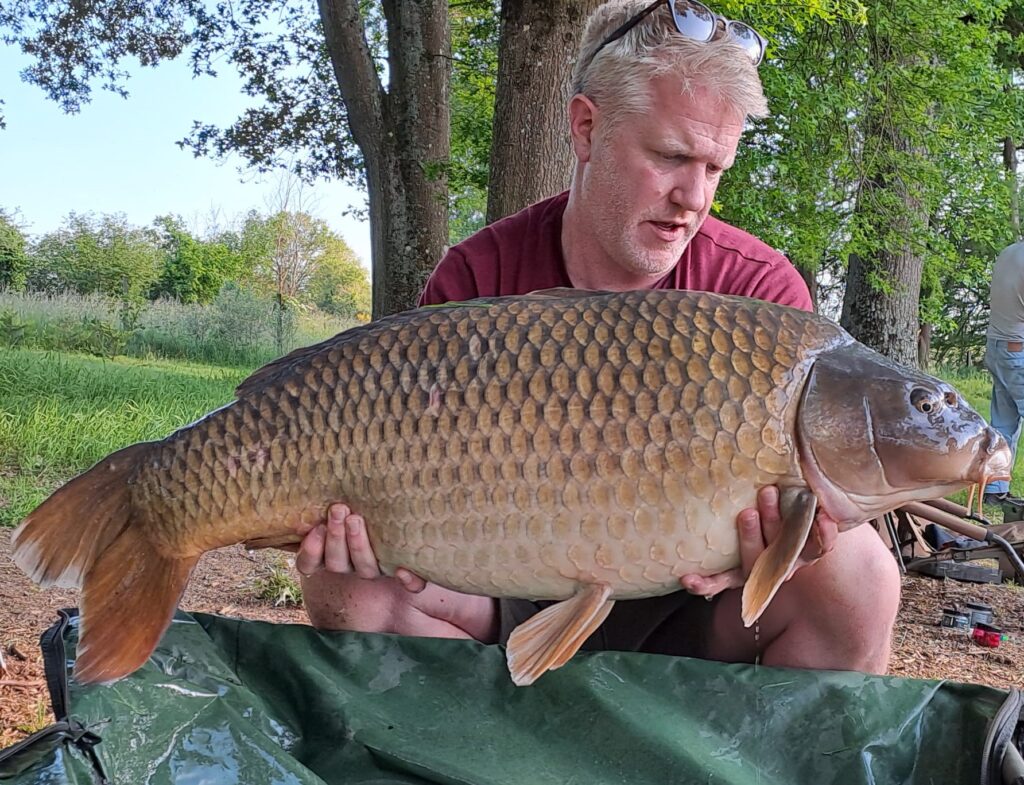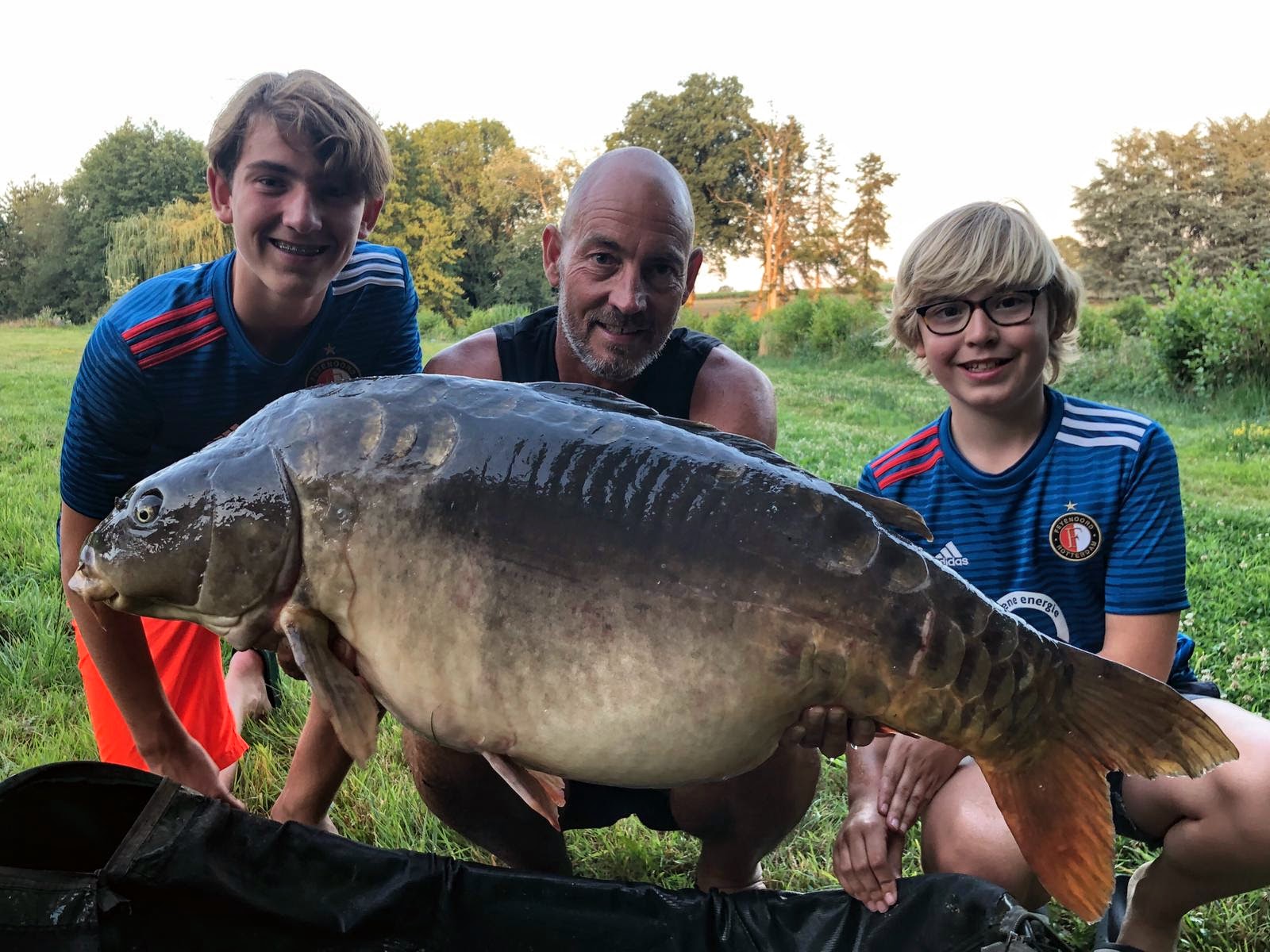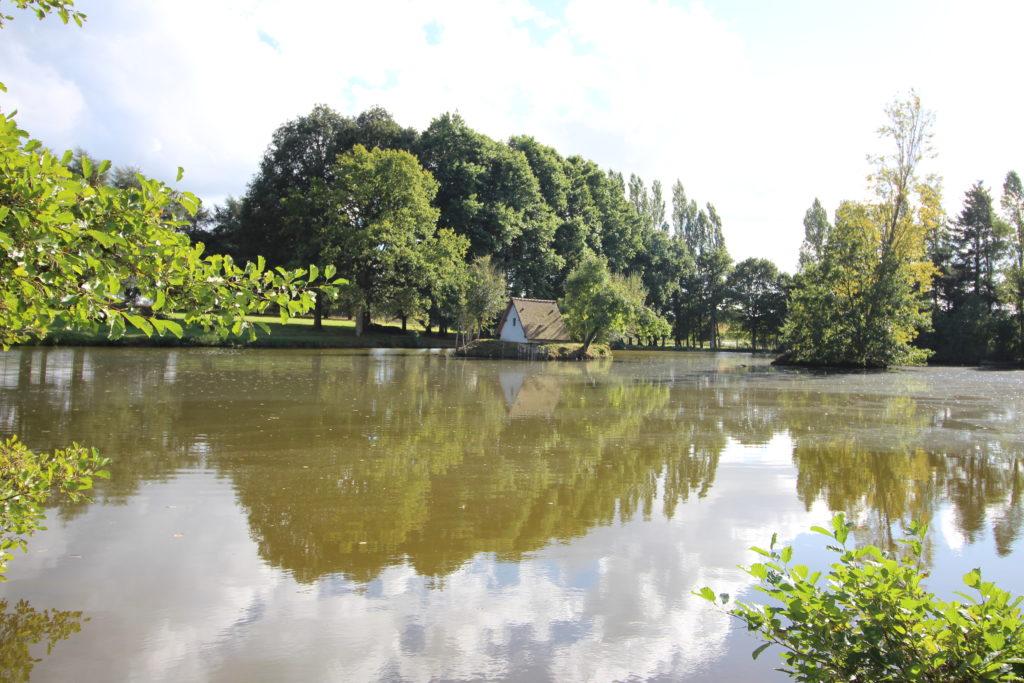 See our Gallery page for more fish caught since opening in late July 2020
>>> Check out what our customers have to say on our Reviews and Testimonials and our Google Reviews <<<
This water has never been fished (except by family) and there were mirror and common carp in the lake when we arrived in December 2018. We enhanced the stock in February 2019 after netting the lake in December to remove excess silver fish.
In December 2020 we netted to check on the progress and health of our fish. Happily they are growing really well, maintaining good health and nice proportions. During this netting we removed nearly 1 ton of silver fish, decreasing the biomass and allowing our fish to feed and grow.
We increased our stock again in January, February, May and November 2020 and January 2021. Over 65 mirror carp and 13 common carp have been added ranging from 6kg (14lb) to 18kg (40lb), with the average weight now around 10kg (22lb). We also added some young ghost koi in May 2020 to grow on, some of their growth rates have been amazing.
Additionally, there are zander, pike, perch, tench, roach and rudd in the lake.
The fish spawned in May 2019, April 2020 and April 2021 and have been feeding well since.
Over the winter of 2020 into 2021 Jon began the process of removing silt from the lake to provide increased water depth and quality. In the process finding the original river course. We have also been planting reeds, lilies and other aquatic plants to enhance the bio-diversity within the lake.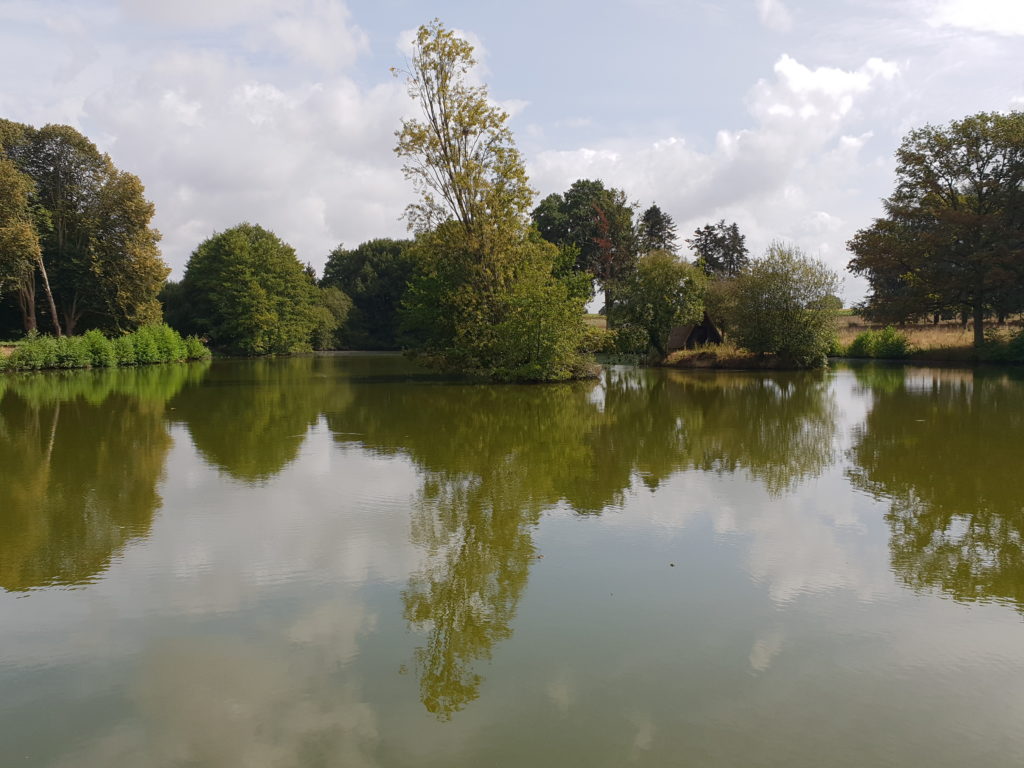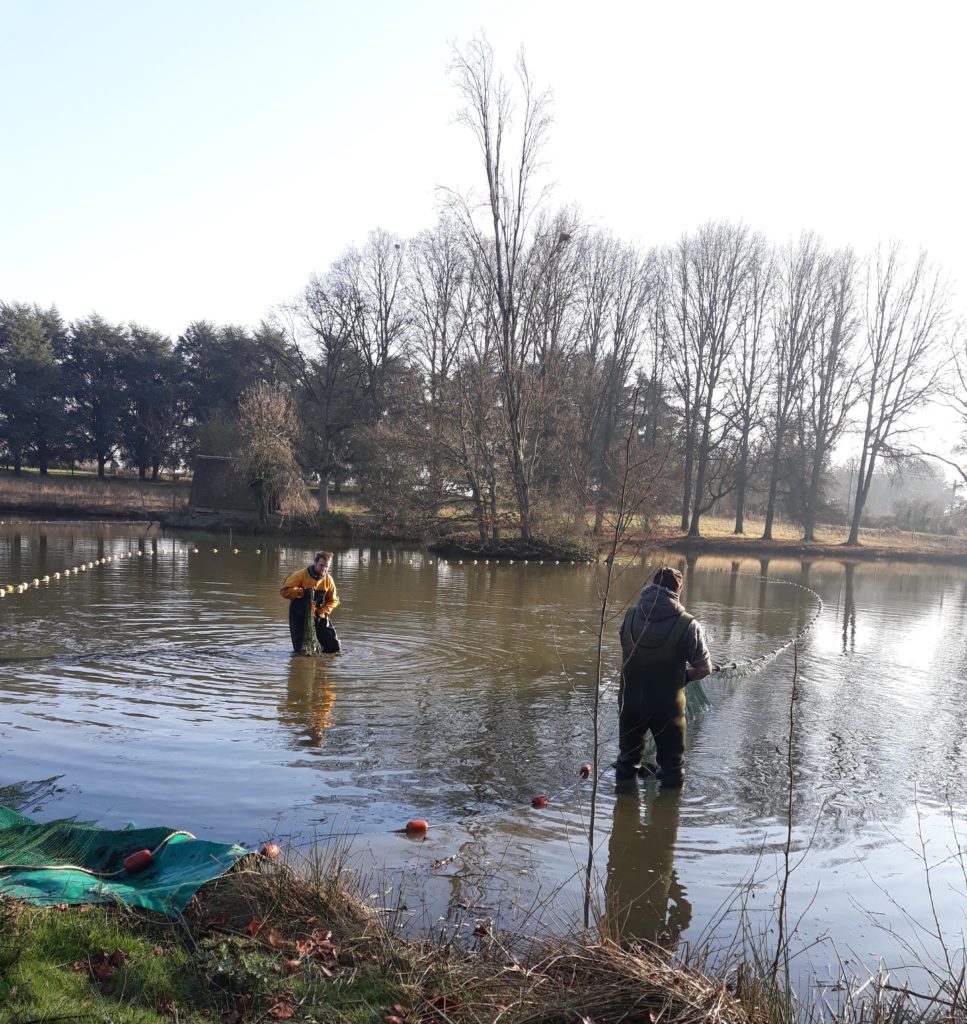 See also our Fishery Rules for important information