Fate is a funny thing… .

Lel and Jon Miller had the dream to move to France many years ago but the time was not right. Then in August 2018 everything just started to click into place. Lel's job was at risk, Jon needed a change from the same old job, and importantly both children were both happily in their own homes.

Almost immediately we found and fell in love with Les Ravalières in the Pays de la Loire between Rennes and Le Mans. A totally enclosed property with a gatehouse, family home and the all important lake built by Mr Gallien, a local Notaire, for his family.
We had wanted to move to France for a long time, 2018 was THE time! Our dream home with carp lake was bought and we were on our way!

It was meant to be, obviously. "The stars aligned", "ducks in a row" so to speak! Things moved quickly and we moved in December 2018! Selling our house, finding and completing on our new home in a few short months.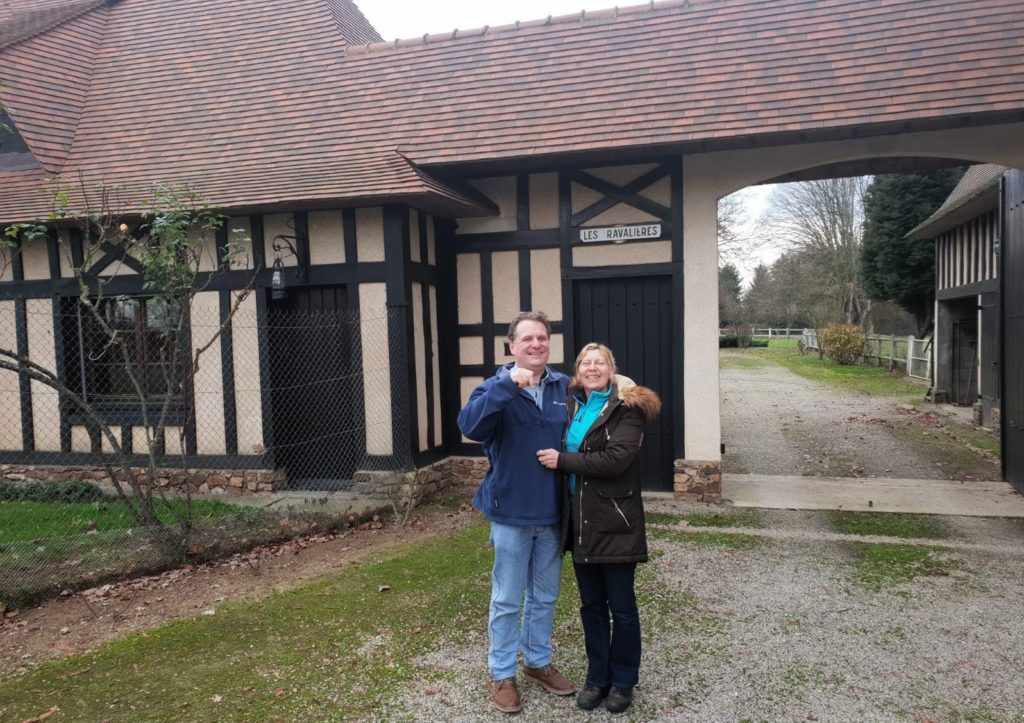 Christmas 2018 was spent at Les Ravalières with Jim the Giant Schnauzer and work started on the grounds, lake and renovating and converting the gatehouse into a comfortable and relaxing holiday Gite.
Roll on the future and to meeting all our customers 🙂