We are currently offering Drive & Survive customers FREE per angler, per week: 5kg boilies, 10kg particle, when booked for a week
Prices for 2021/2022 are
(€70 per week for non-angling partners)
Lake exclusive is €750 (maximum 3 anglers)
€50 non refundable deposit, balance due in euros cash on arrival
Tickets for 24hr, 48hr and 72hr are available when lake is not booked, €25 per 24hrs.
Fishing is from April to October (inclusive)
3 places are available unless indicated otherwise on the calendar below
How about asking for one of our Gift Cards to put towards your holiday? 🙂
Please let us know if there are specific dates you require. Things change and we can always get back to you if they do. Our calendar is updated regularly.
There is a maximum of 3 anglers at any one time with a total of 9 rods. Our Fishery Rules are available here, please read them so you know what's what. Unhooking mats, cradles and weighing slings are provided, please do not bring your own. We also provide weighing tripods.
Please note that buddies coming along just to drink are not welcome. We are a family site with other guests here staying in the Gite. However, non-fishing partners are welcome and are charged at €70 per person per week (limited to one non-fishing person for each angler)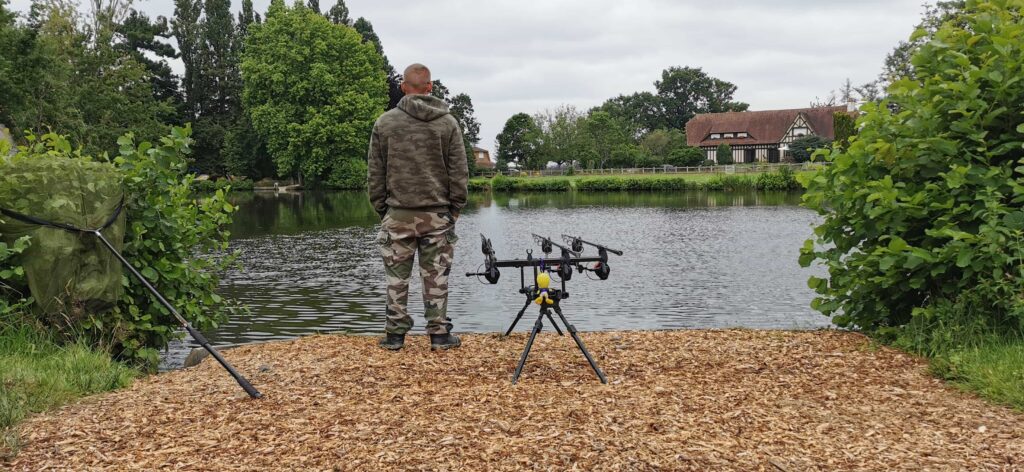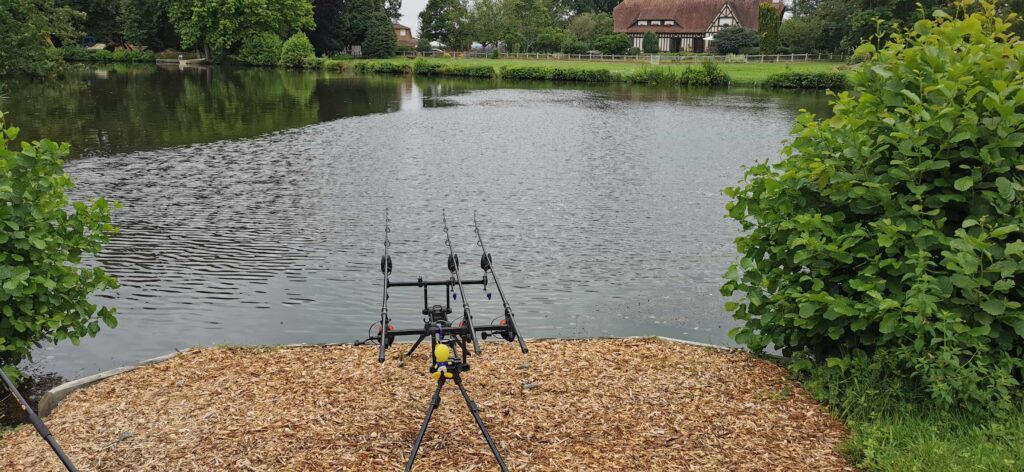 Please contact us if you are interested in any available dates. Email us and let us know what you need or drop us a message on Facebook or give us a call
There are kitchen and dining room with facilities to make hot drinks, meals and eat in comfort, or enjoy meals from our meal package (email us for details). Check out some of our food here.
We provide a freezer for bait storage and we have quality bait available to purchase on site at very reasonable prices – see our Bait page for more information. Our fish know the bait as food and catch on it
Outside there will be a BBQ and seating area to enjoy the lake when eating or just relaxing with a beer after a hard day's fishing 😉
There's lots to do around here in this beautiful area of France, so have a look at our Locality and Activities page
We'll add photos here as we go so you can see the progress and the finished results 🙂 More photos to come