We've tried to put together some interesting places and activities near Les Ravalières. If you want more information then the links to websites are provided for you.
If there is something you want to do or go and see and it's not here then please get in touch and we'll do our best to find it for you 🙂
We've developed an interactive map that we are happy to share with our customers. It gives links to lots more local attractions, shops, banks etc Map here or the French version is here
Livré-la-Touche – only 5km from Les Ravalières
We are part of the commune of Livré-la-Touche and at its heart is the nearby village which has some lovely riverside walks and there is a nice little bar/restaurant – Le Livreen – a perfect place for a beer or a coffee. Le Livreen also have a takeout service.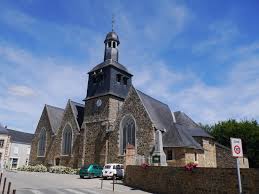 Festival Fromages, Vins et Musique (Festival of Cheese, Wine and Music) at Livre-la-Touche. This is a great local event that we attended for the first time in 2019. Next date planned is 4 June 2022. Family friendly and a wonderful atmosphere.
Walking and Cycling – There are some lovely places to walk and cycle around Les Ravalières. Leave the main roads and the smaller interconnecting roads are beautiful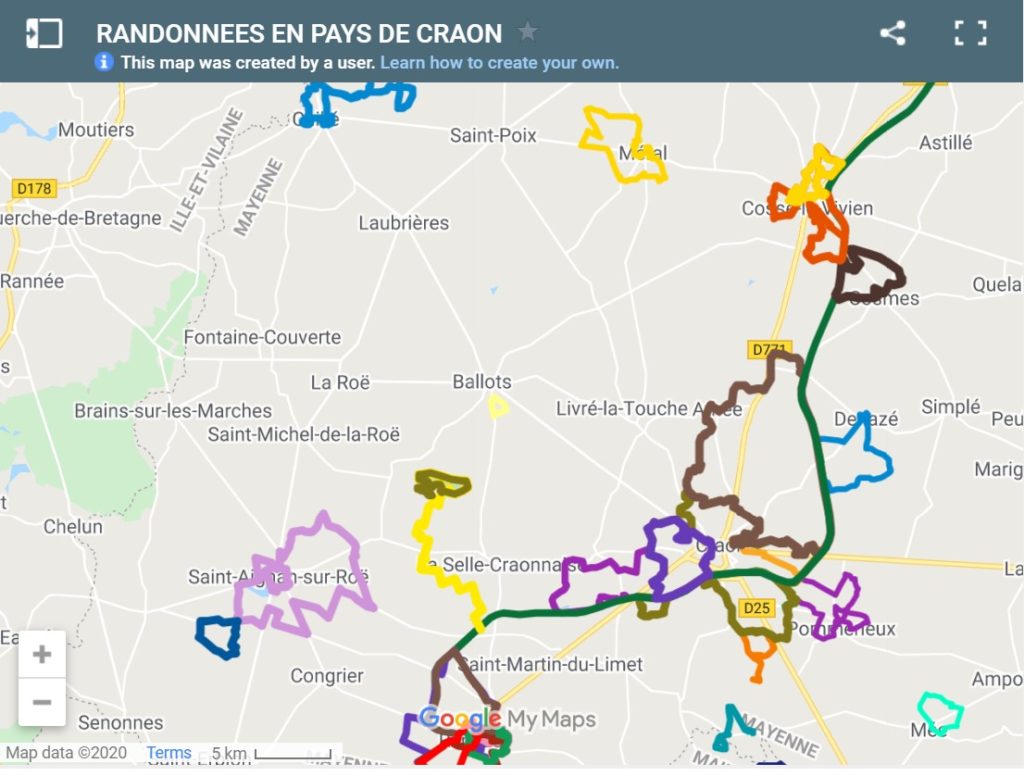 Randonnees are trails to walk or cycle and we've given a link to a map that has over 30 local Randonnees with downloadable maps. We can offer a drop off/pick up service if your desired route is a bit far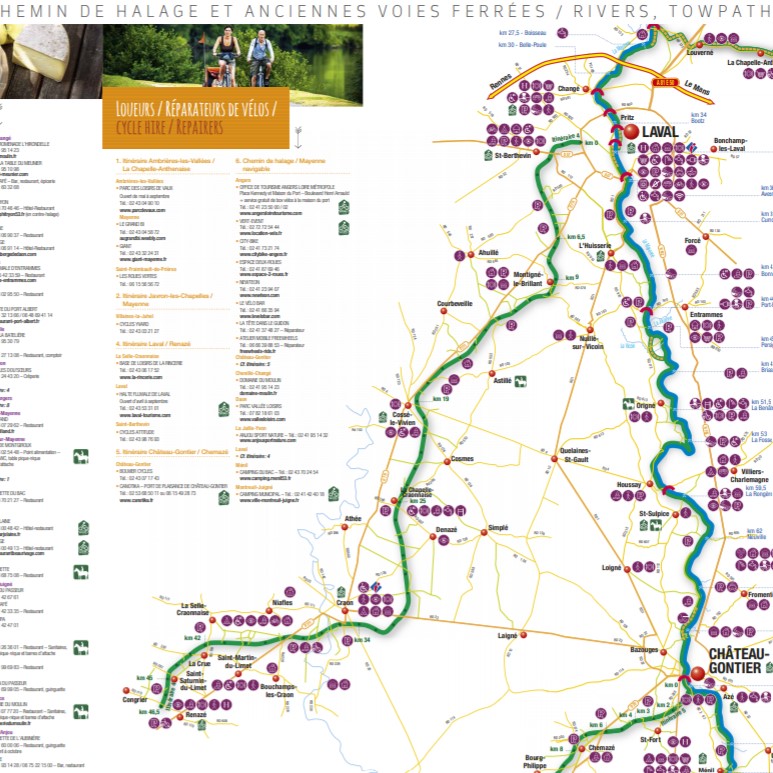 Passing nearby to us at Cosse-le-Vivien is the Voie Verte. This is an old railway line that has been converted into a track to walk/cycle/horse ride. In our area it runs from Laval all the way through to Renaze passing through some beautiful countryside. Here's a link to a pdf map of the Voie Verte. We can offer a drop off/pick up service if your desired start/destination is a bit far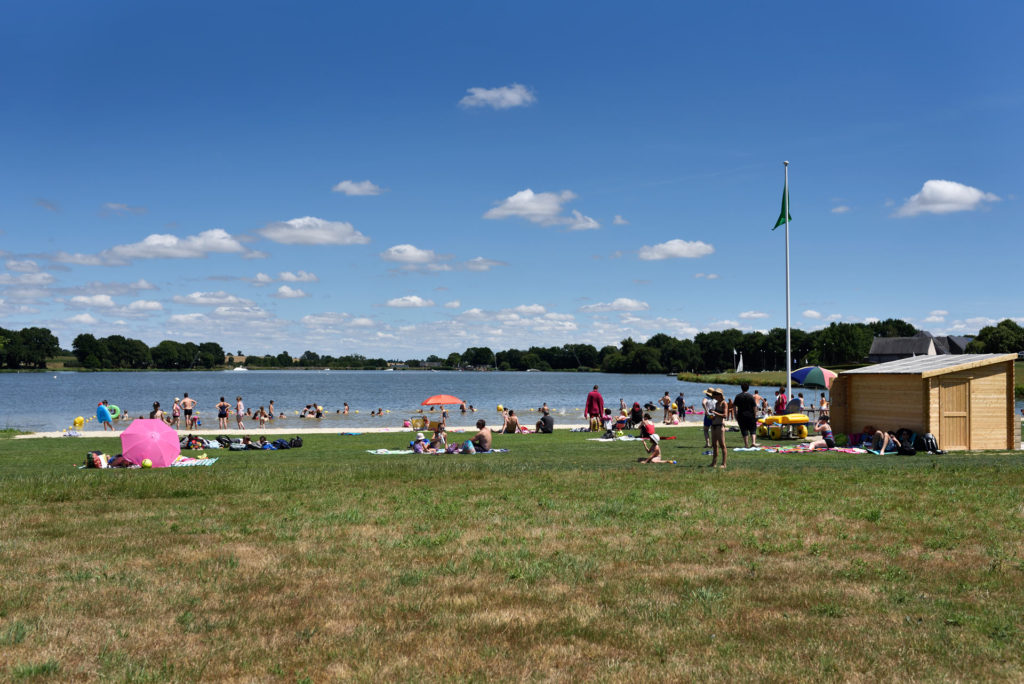 A beautiful place and only 10 minutes drive from us. Great place to "let of steam" All sorts of water activities on a large lake with wide open spaces for picnics and in-situ BBQs to use. Also, 9-hole golf course, mini golf, archery and much, much more. www.la-rincerie.com
Escape-Cross at La Rincerie – Cycle hire plus puzzles to solve on the route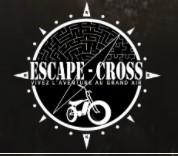 Cossé-le-Vivien – Only 7km from Les Ravalières
A little town with a supermarket, petrol, three bars (two of which do lovely lunchtime menus). Banks with ATM machines, a pharmacy, a Cave, three boulangeries selling the most delicious bread and pastries. A butchers, a pizzeria, a post-office and a large town square with a small market on Wednesdays. There are several parks with lovely walks and childrens play areas.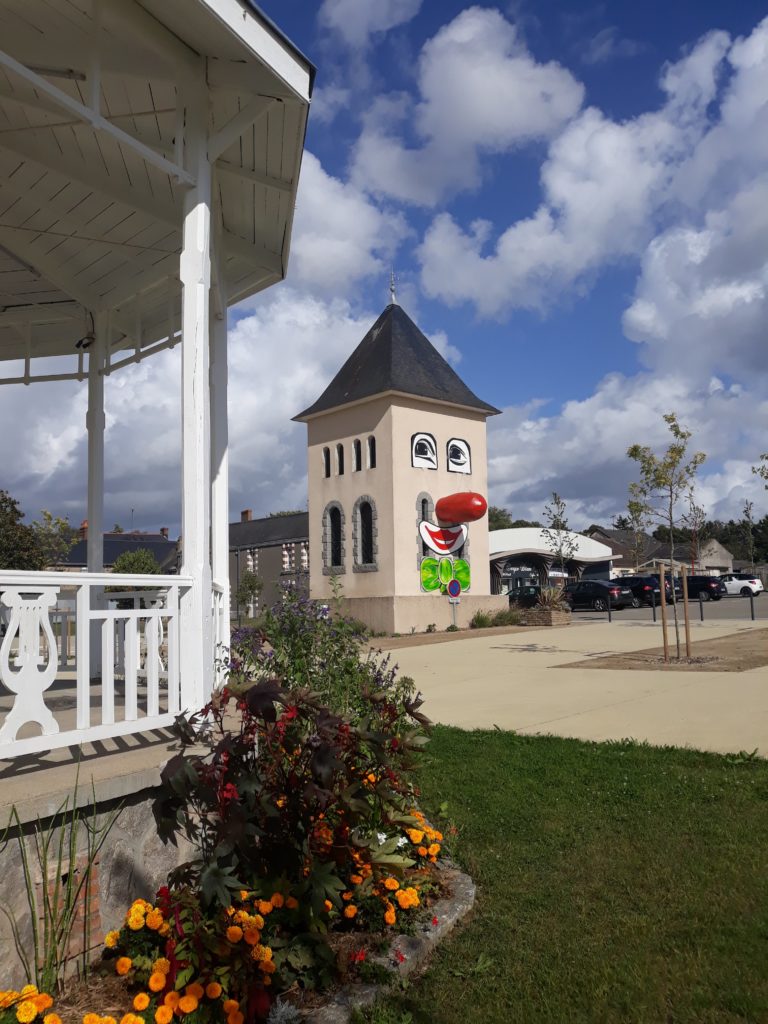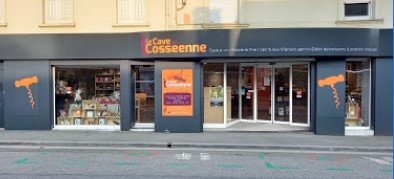 Newly opened in 2021 is La Cave Cosséenne in Cossé-le-Vivien. Specializing in great wines, spirits, local produce and good wine advice.
Craon – Only 9km from Les Ravalières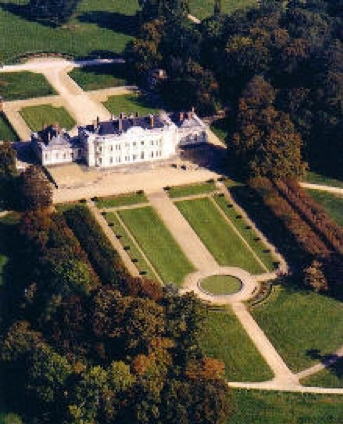 Swimming Centre in Craon
L'Odyssée – Swimming Centre is open to the public. It has: an interior part open all year with a sports pool, a paddling pool and a toboggan. There is also a steam room and a spa (in progress). And an outdoor part, open in summer period, with a water playground for children with a grassy area.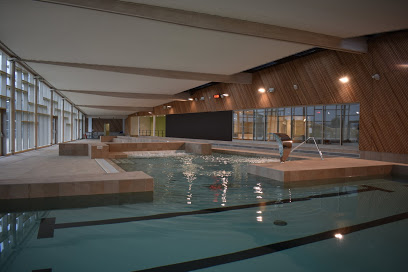 Museum to the artist Robert Tatin
A short drive from Les Ravalières just outside of Cossé-le-Vivien lies a museum, gardens and the house of Robert Tatin. The garden often hosts sculptures by local artists too. www.musee-robert-tatin.fr/
L'Orbiere – Woodland Activity Park
Just a short drive of around 30 mins from us is the L'Orbiere woodland activity park. Where there is horse riding, archery, a tree top activity course, boating and canoeing and more
Laval – about 20 mins drive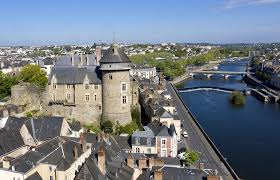 Laval has the beautiful wide river Mayenne flowing through its centre with great shopping and there are lots of cafes and restaurants if you fancy a meal out.
There is also a fantastic market in the historic old town on a Saturday morning and a museum at Vieux Chateau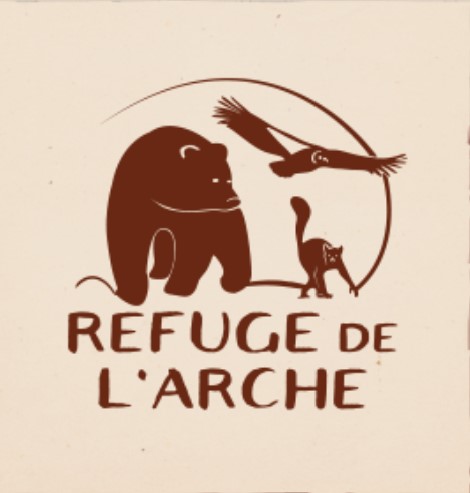 Close to Chateau-Gontier, you can visit the Refuge de l'Arche, one of the most popular attractions in Mayenne. Created 45 years ago this animal refuge today specialises in the reception of abandoned or seized wild animals. In a 40-acre park, the Refuge de l'Arche now houses about 1,500 animals of 150 different species.
Rennes – about one hour's drive
Rennes has a beautiful historic centre with beautiful buildings as well as lots of shopping and places to stop and take in a coffee and some lunch. It has a wonderful overhead metro system. https://www.tourisme-rennes.com/fr
Le Mans– about one hour's drive
Le Mans, famous for its motor racing http://www.lemans.fr/dynamique/des-idees-de-visite/
See also the Mayenne Tourism site for more local information on other places of interest.