We netted at the beginning of December 2020, a few of our fish below – Some great growth results and fantastic healthy looking fish 🙂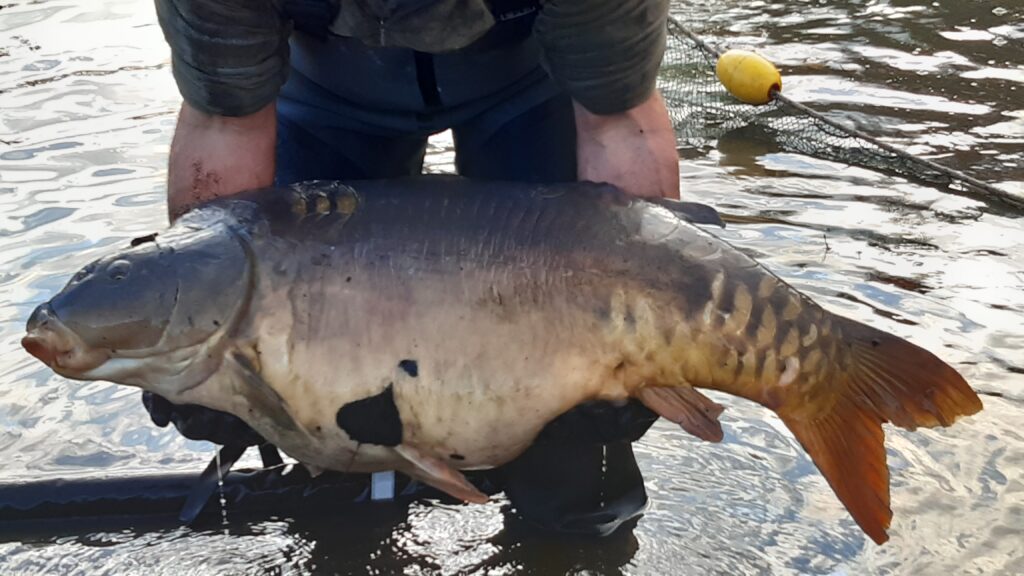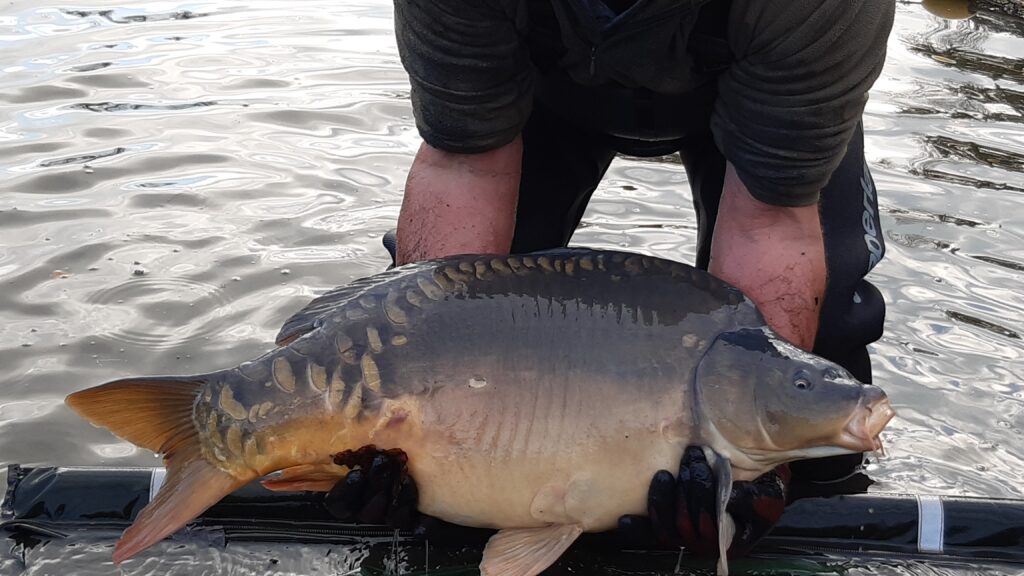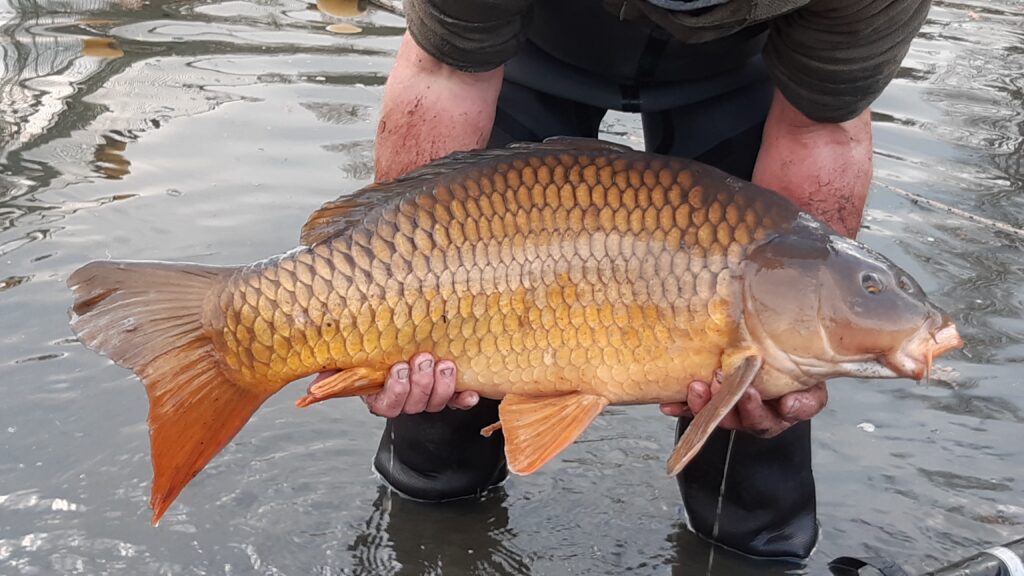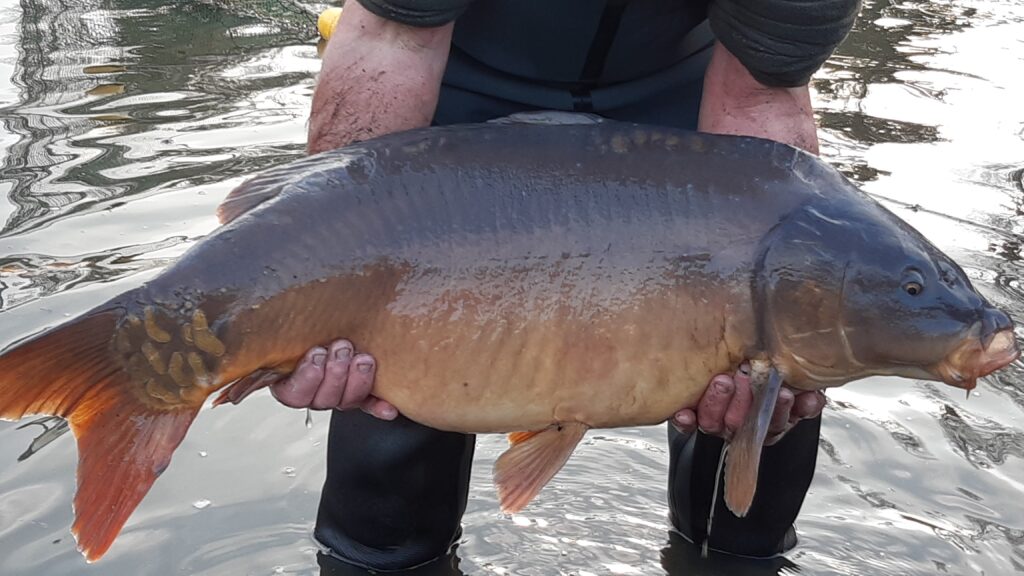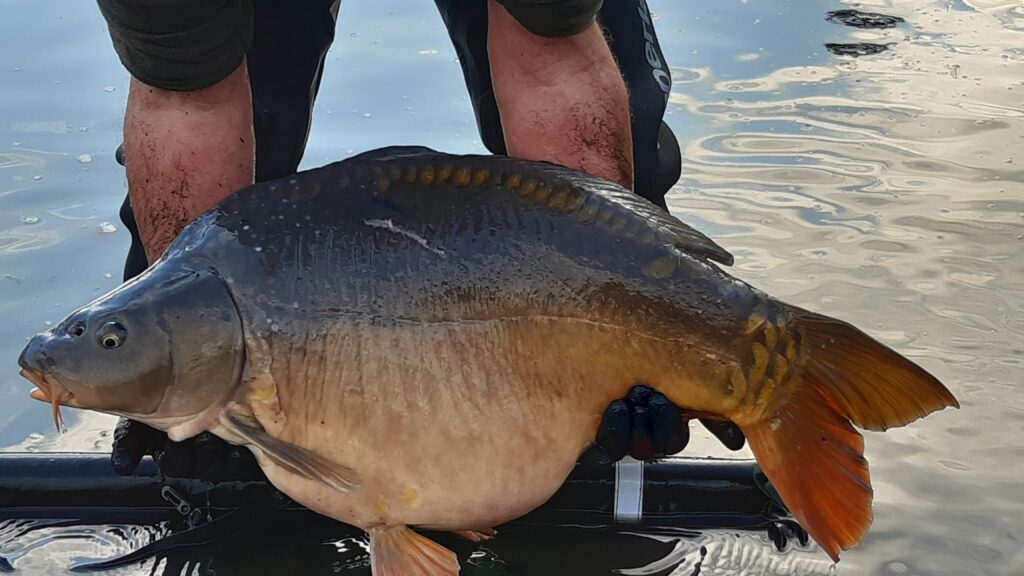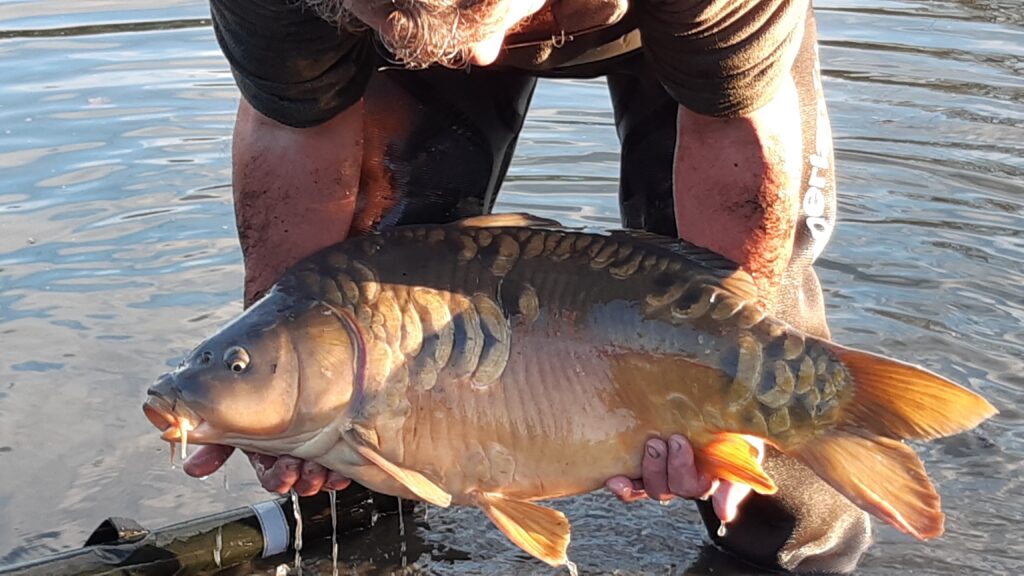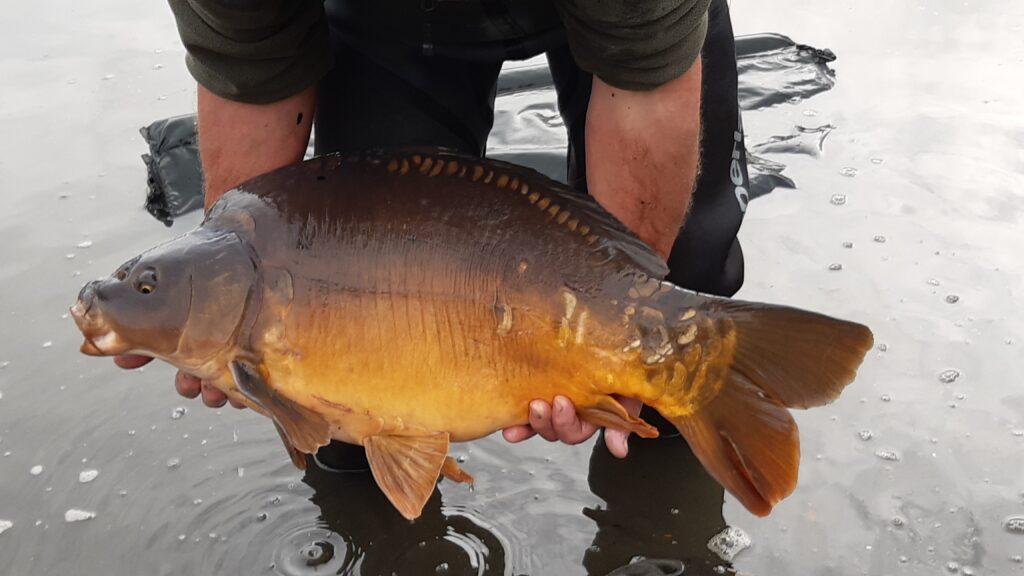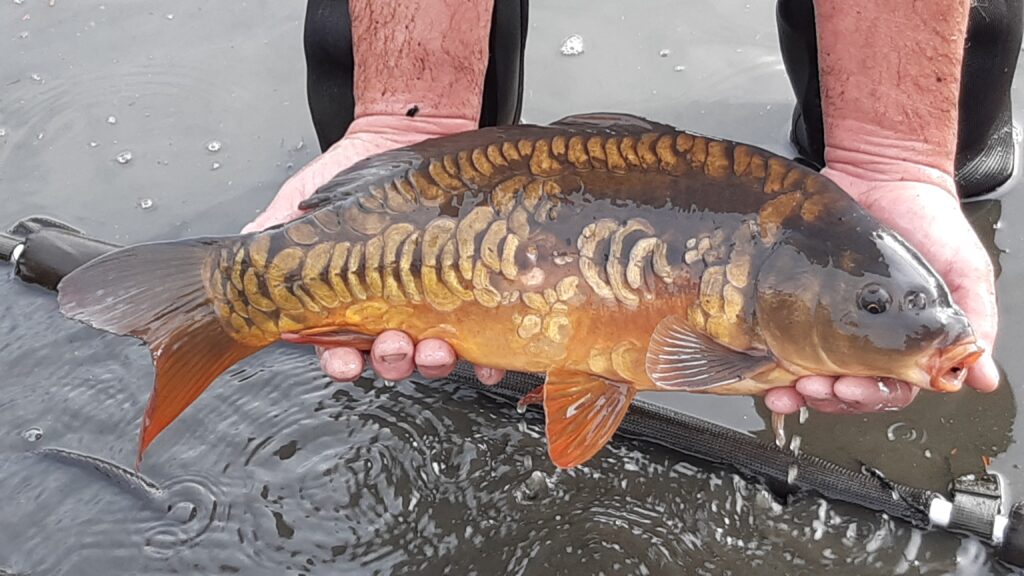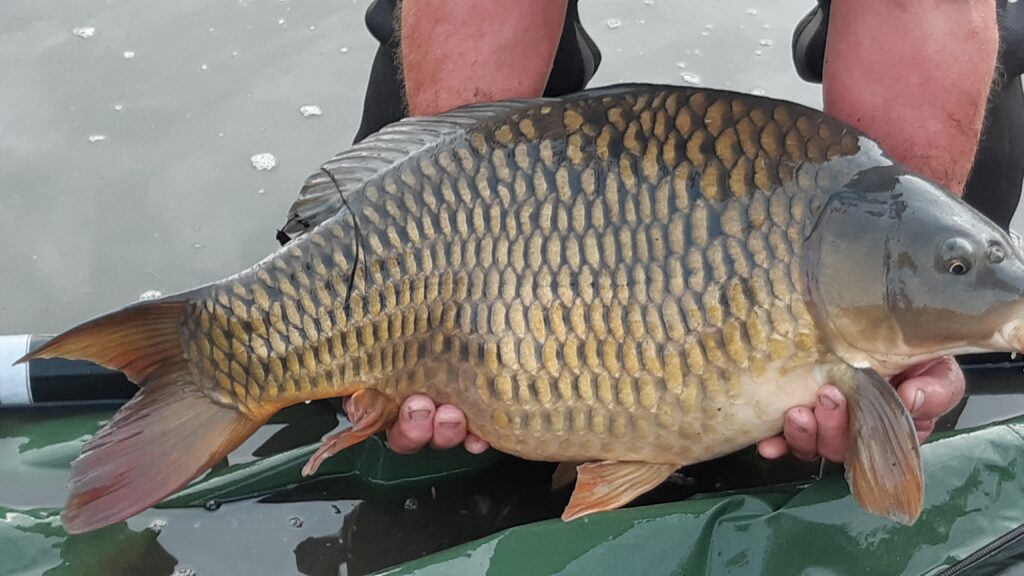 Robin and John had a great time, 37 fish between them 🙂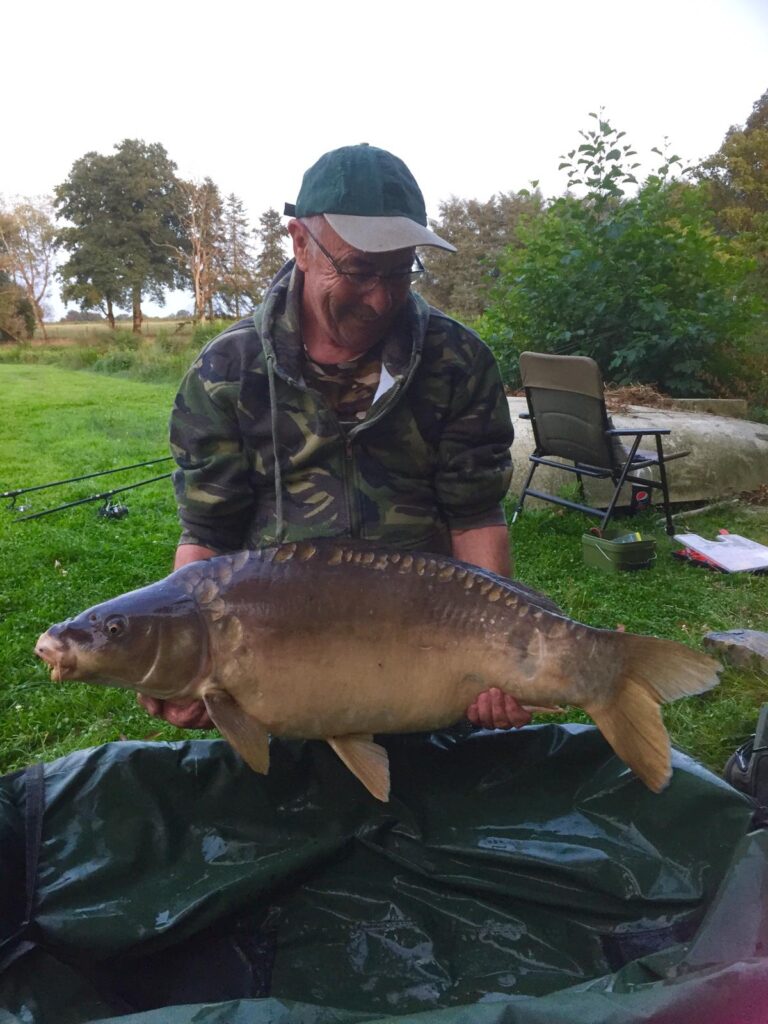 Tony had some lovely fish out during his stay 🙂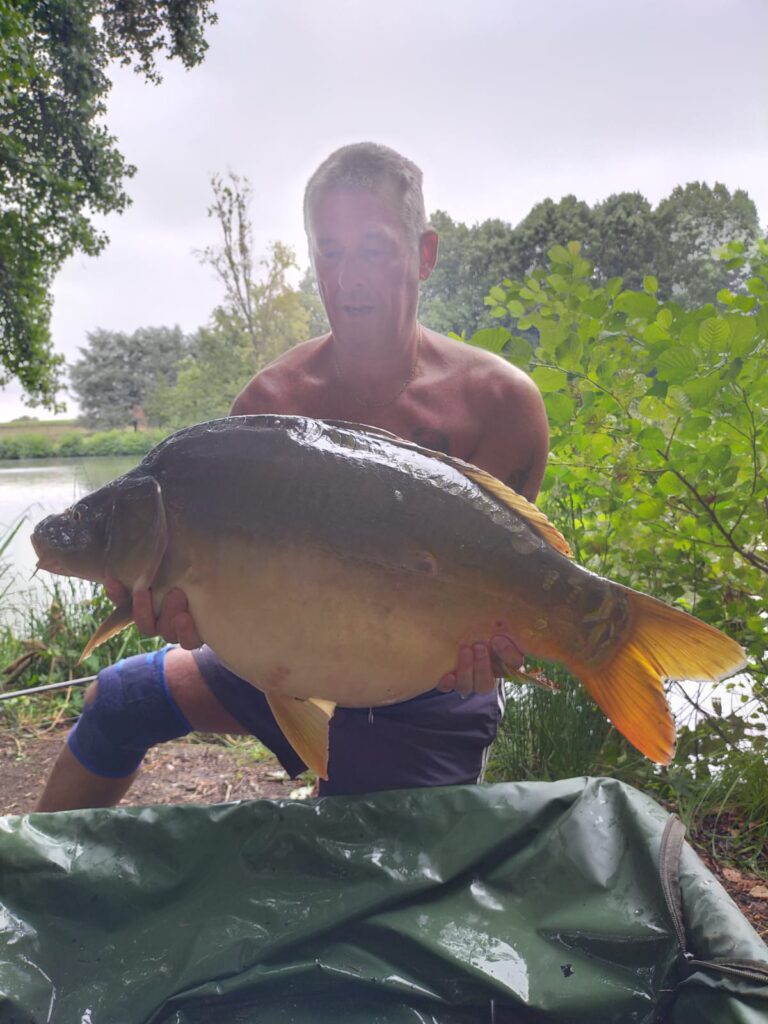 >>>>>>>>>> See our Reviews and Testimonials <<<<<<<<<<
Some great fish coming out this week for Priscilla and Eddy, including some of our Ghosties 🙂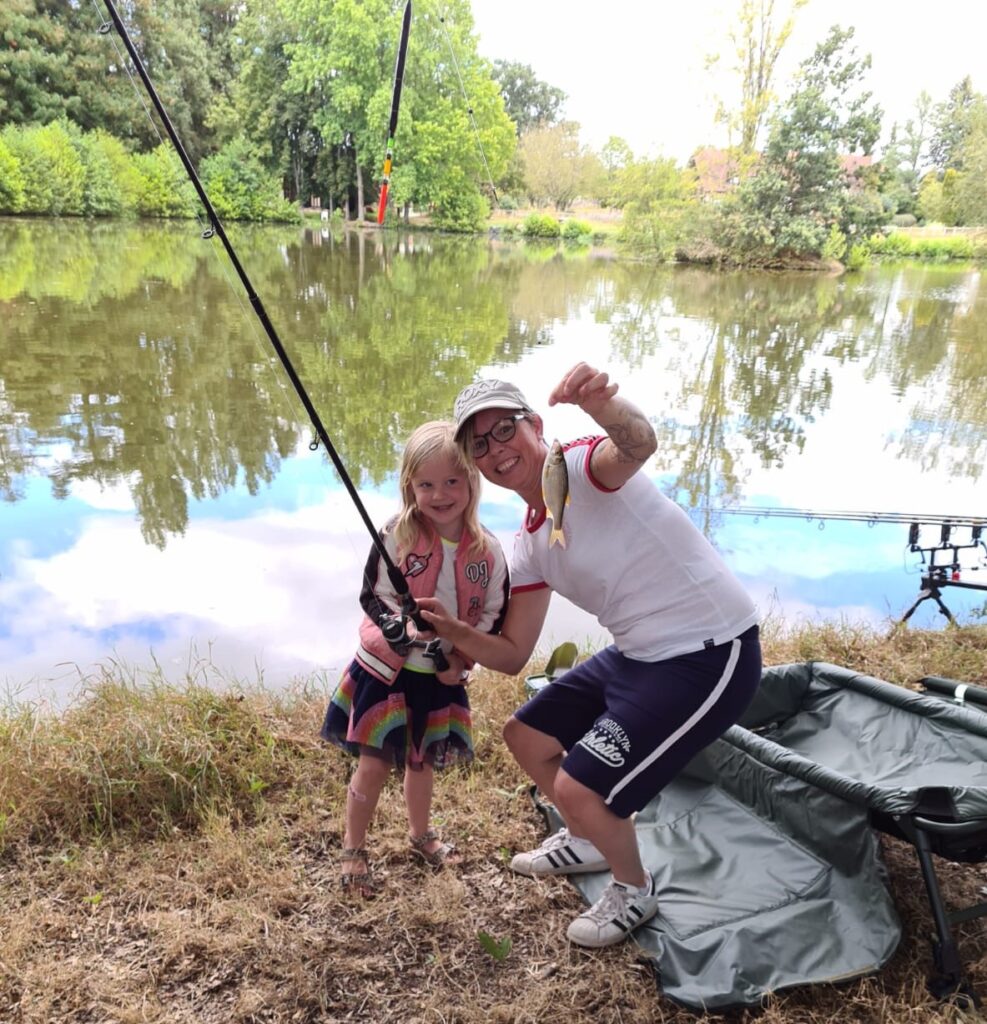 Our first guests are having a great time fishing and relaxing here at Les Ravalieres – 27 fish so far this week 🙂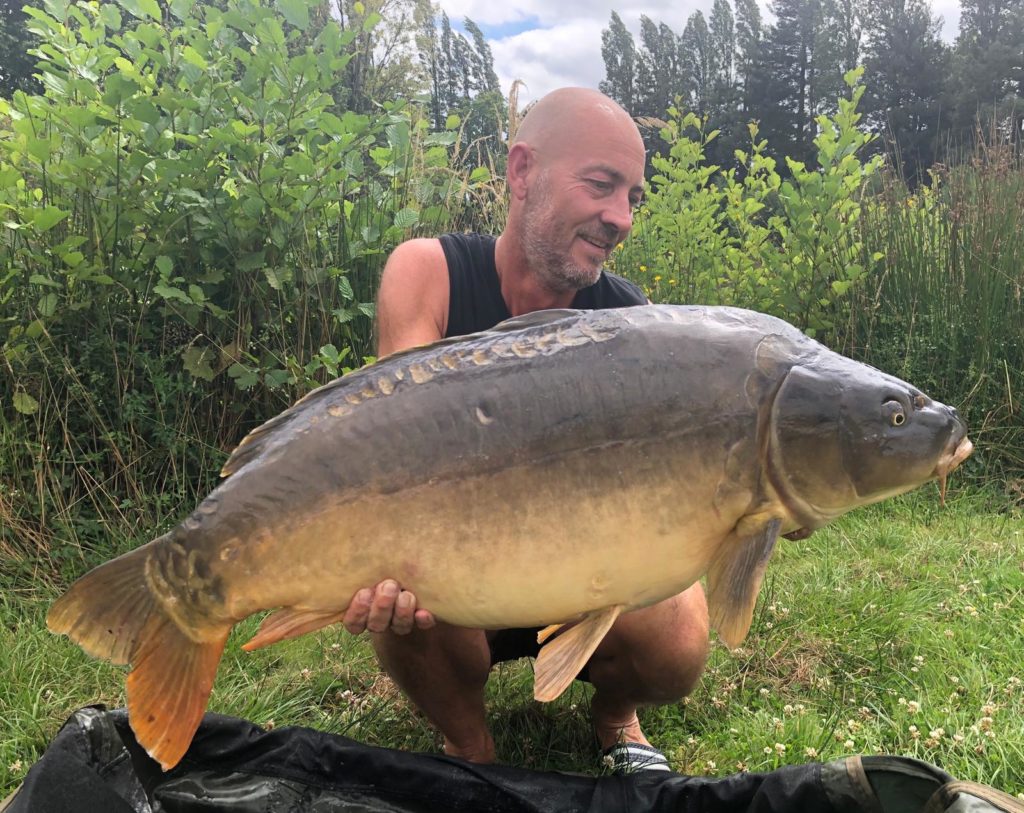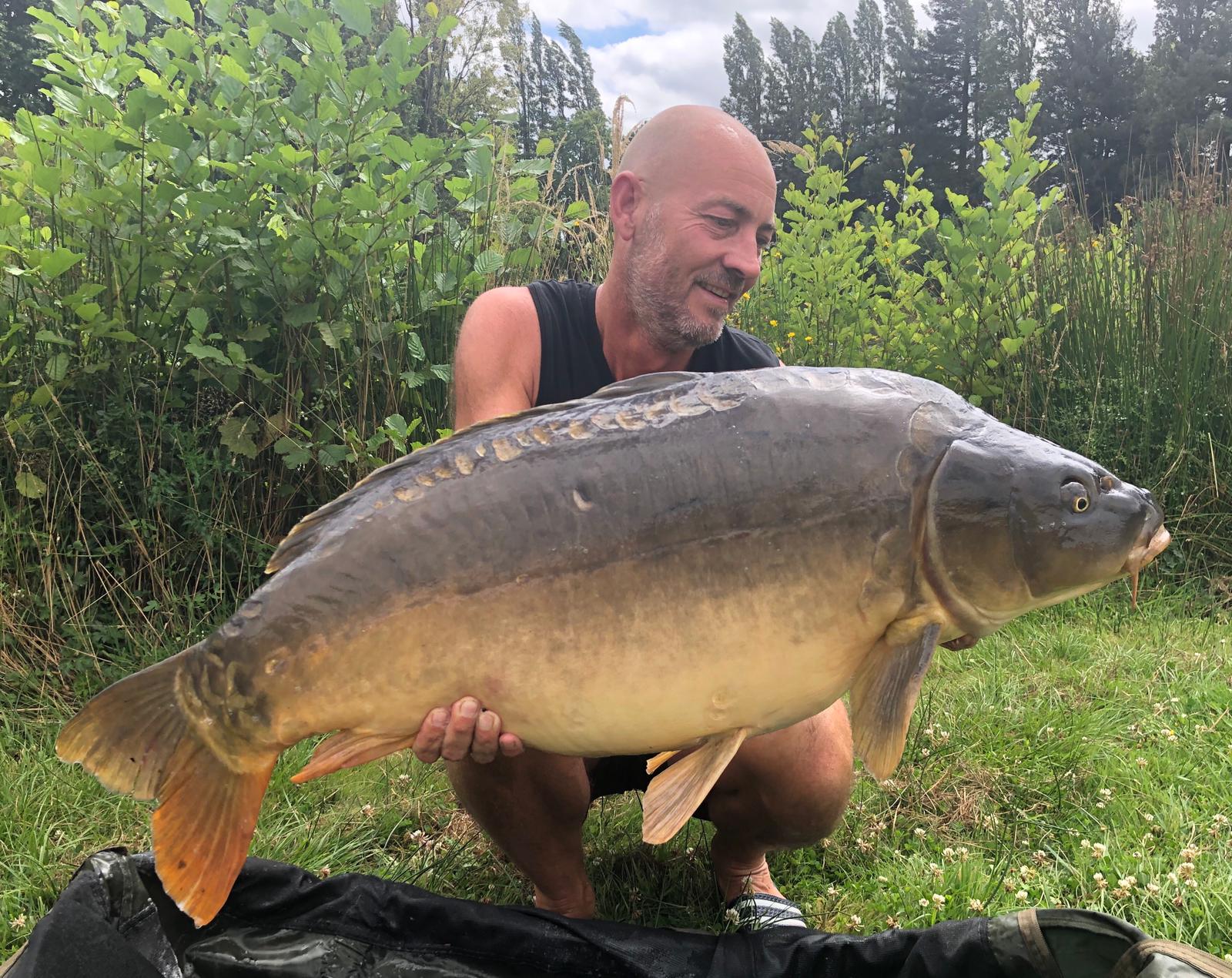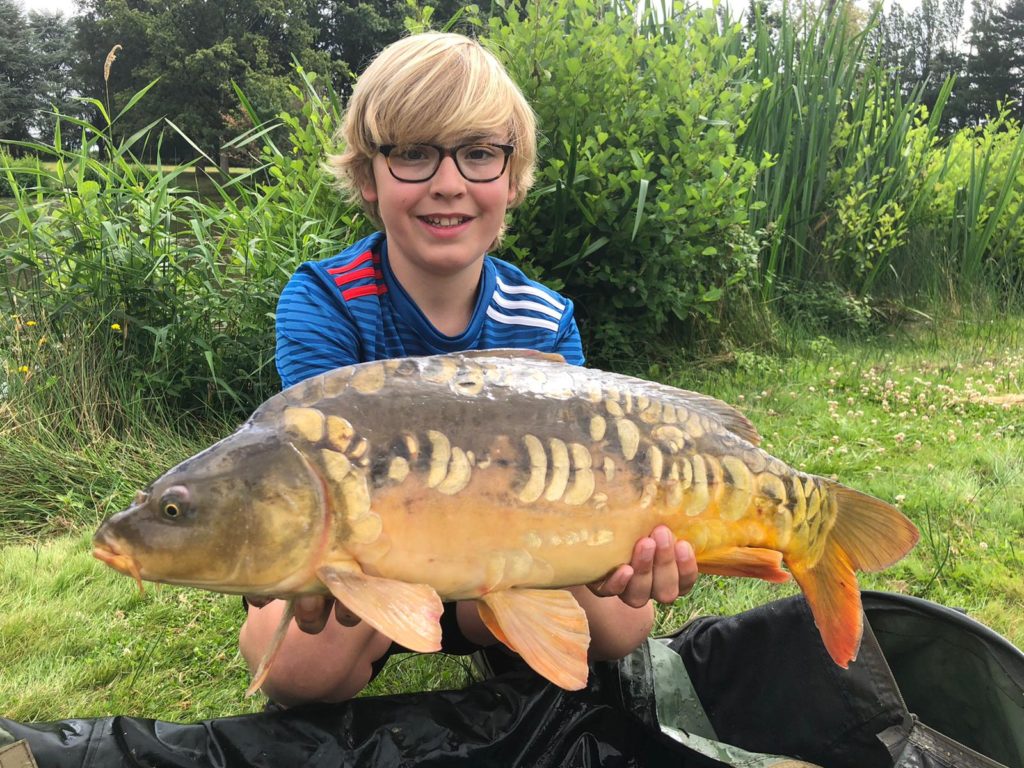 >>>>>>>>>> See our Reviews and Testimonials <<<<<<<<<<
A few hours by the lake at the end the day in May 2020 made Jon smile 🙂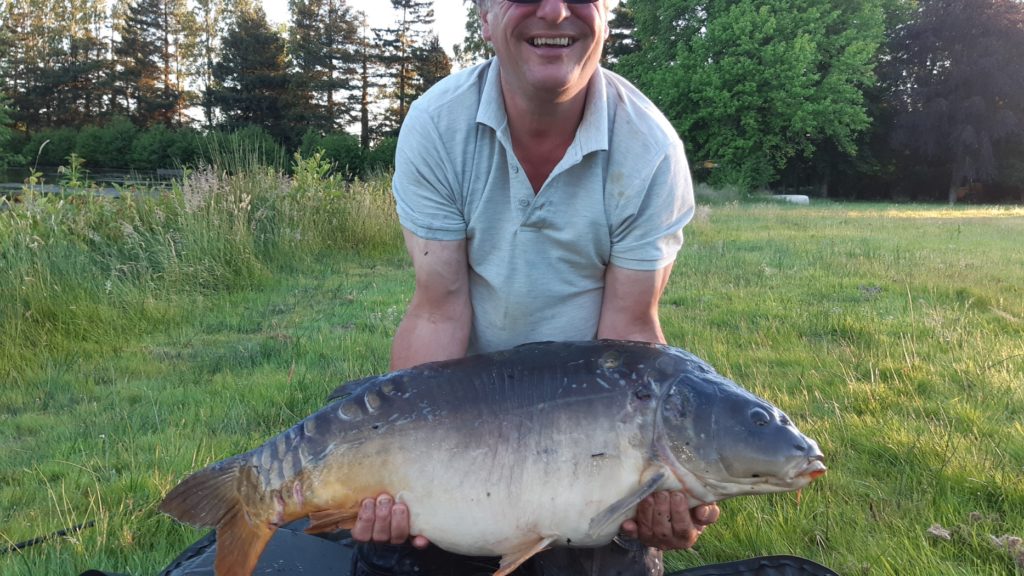 These 2 carp added end of January 2020 – both 40lb ers 🙂
A few of the young ghost koi added in May 2020
A couple of our new and young stock in January 2020
A few photos of our carp as they are caught.
With our feeding programme they are growing well and are regularly seen jumping and doing what carp do 🙂
For more information on our fish and stocking programme, please see our Lake & Fish page.
A short video below of our fish spawning only a couple of months after being introduced to the lake. Happy fish!