Just some of the fish caught during 2022 below 🙂
Sadly our beautiful Bertha passed away in Spring 2023, of old age we believe. We never intended or expected to have a carp reaching 61lb. Bertha exceeded all our expectations, and it was an honour to have her here in our lake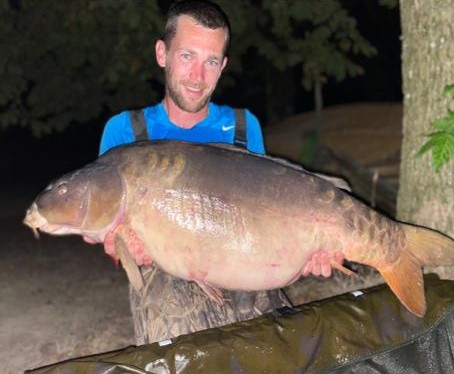 Jan landed Bertha at her biggest yet, weighing in at 27.64kg (60lb15oz) in June 2022. Will had his PB too with a lovely 17.61kg (38lb13oz) mirror 👍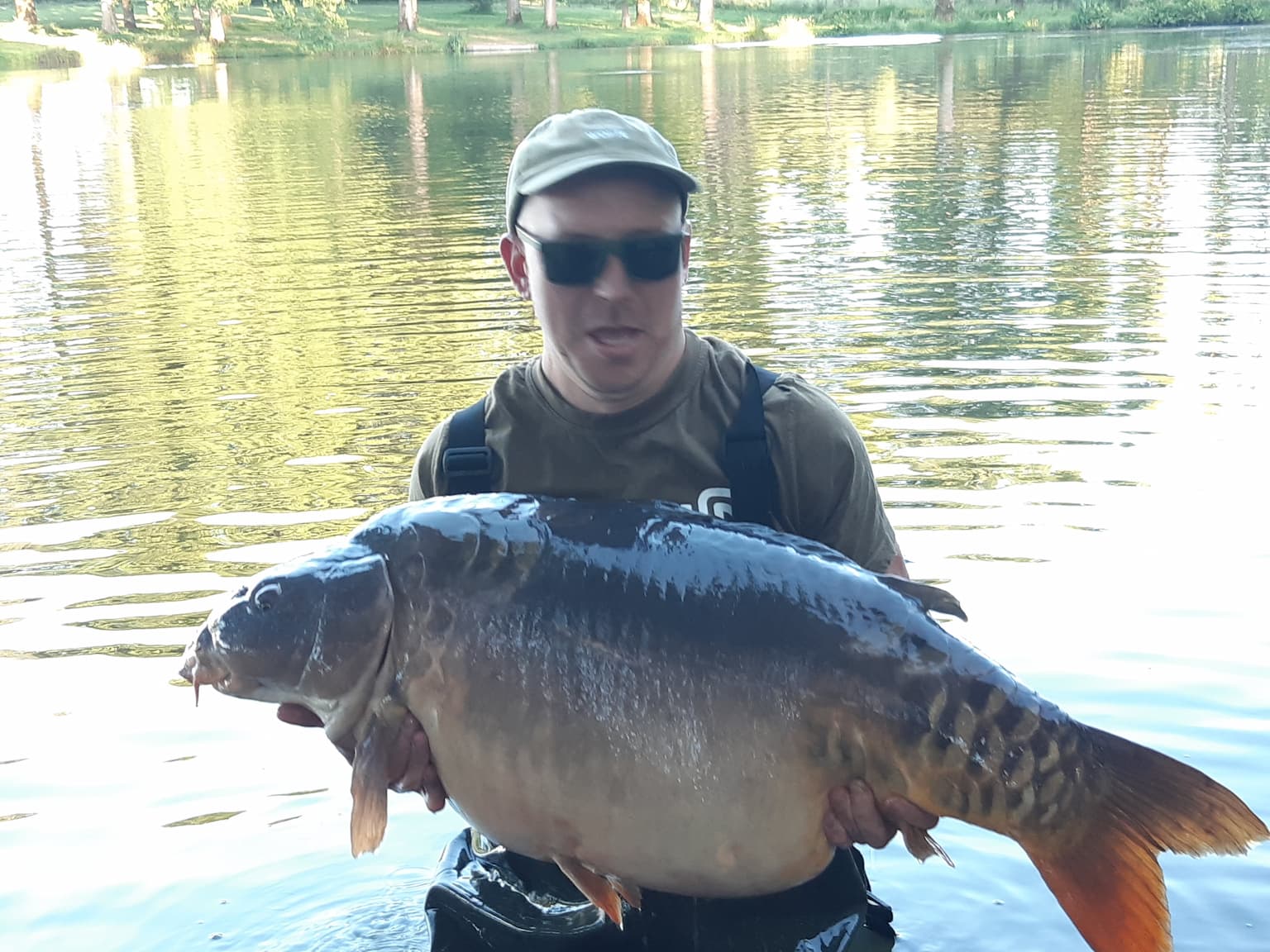 Last fishing of the year at the very end of October 2021 for Dave and Graham, hard fishing but they came in, here's some of them..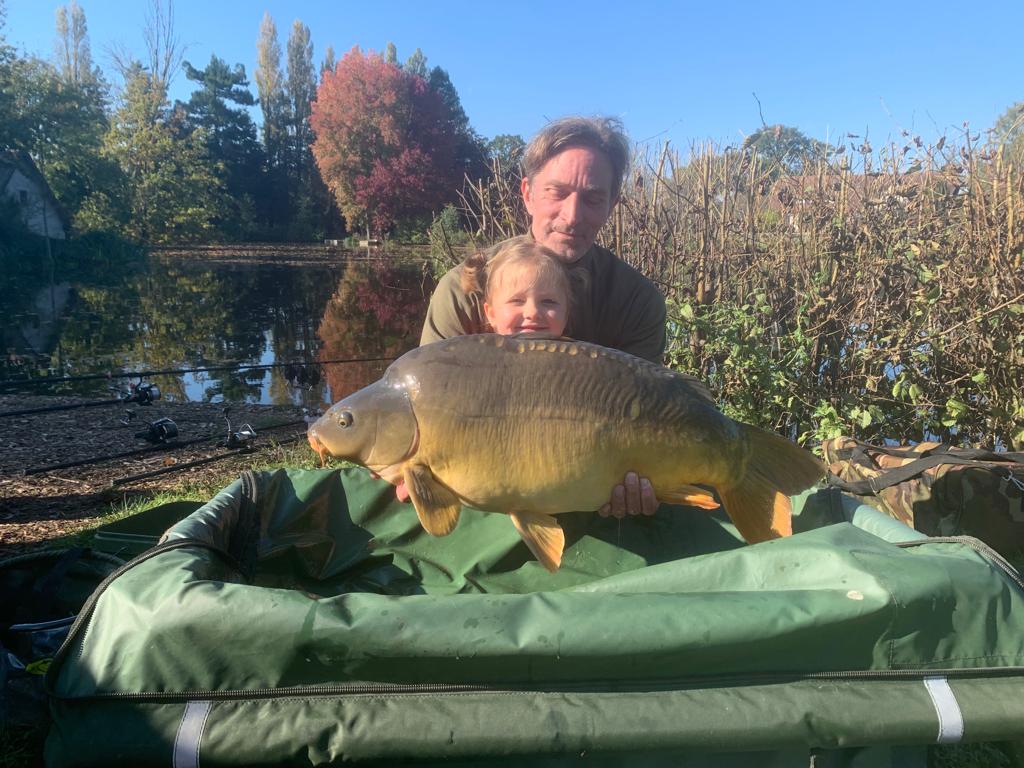 Late September 2021 fishing saw Steve catching Bertha looking immaculate at 55lb (24.95kg) Caught on our proven, quality house bait from Woody's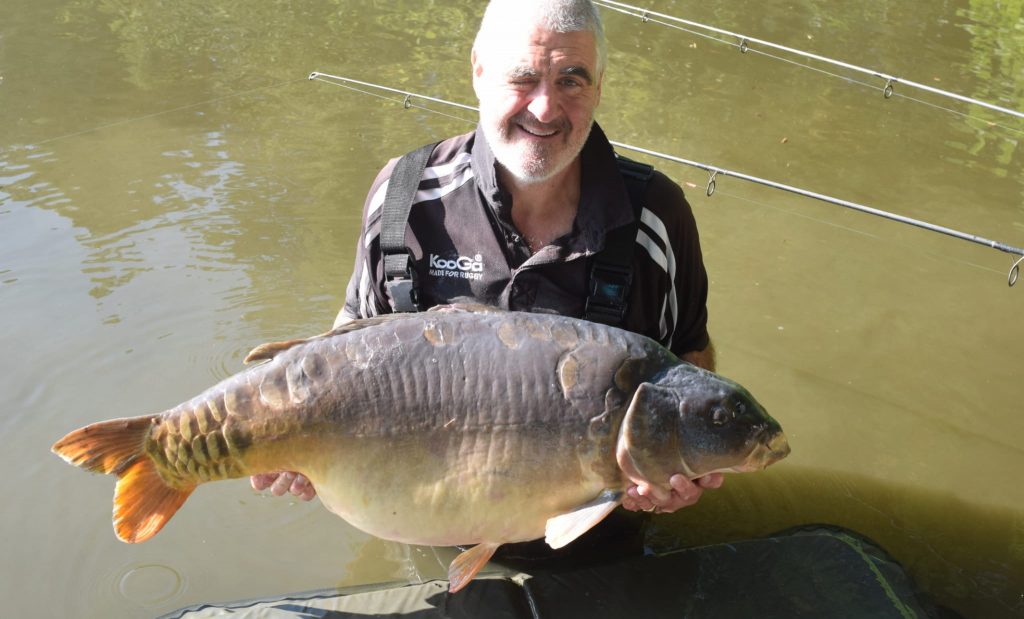 Early September 2021 was really hot and hard fishing. Chris got a new PB and a soaking from the family 😆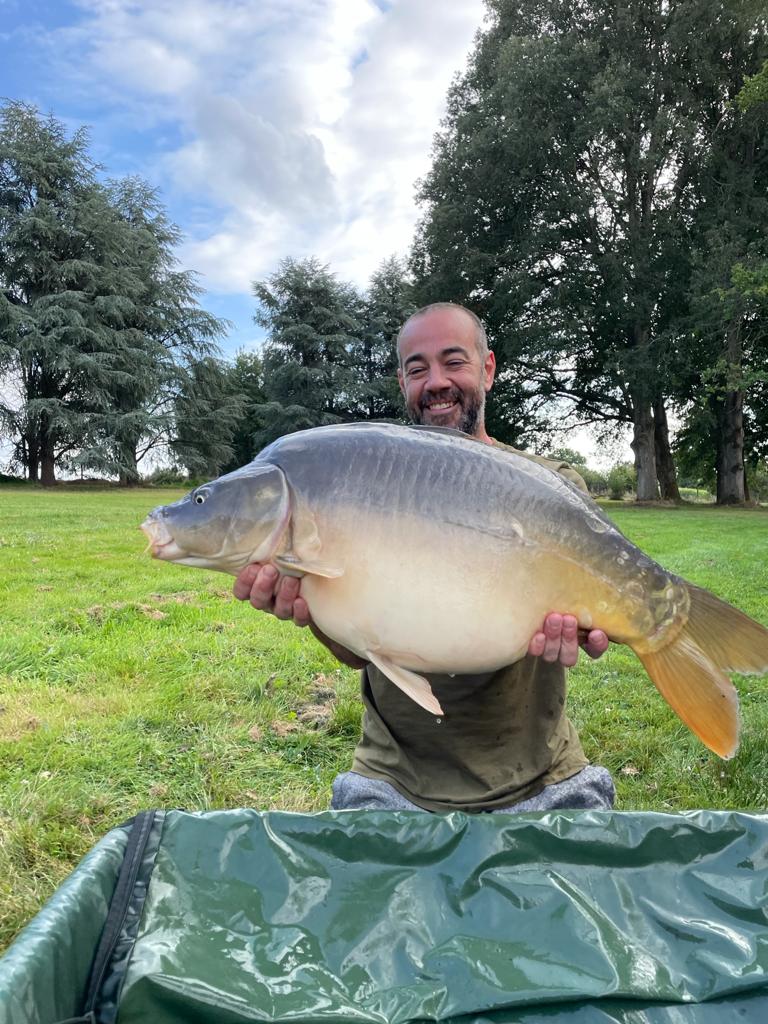 We netted at the beginning of December 2020, a few of our fish below – Some great growth results and fantastic healthy looking fish 🙂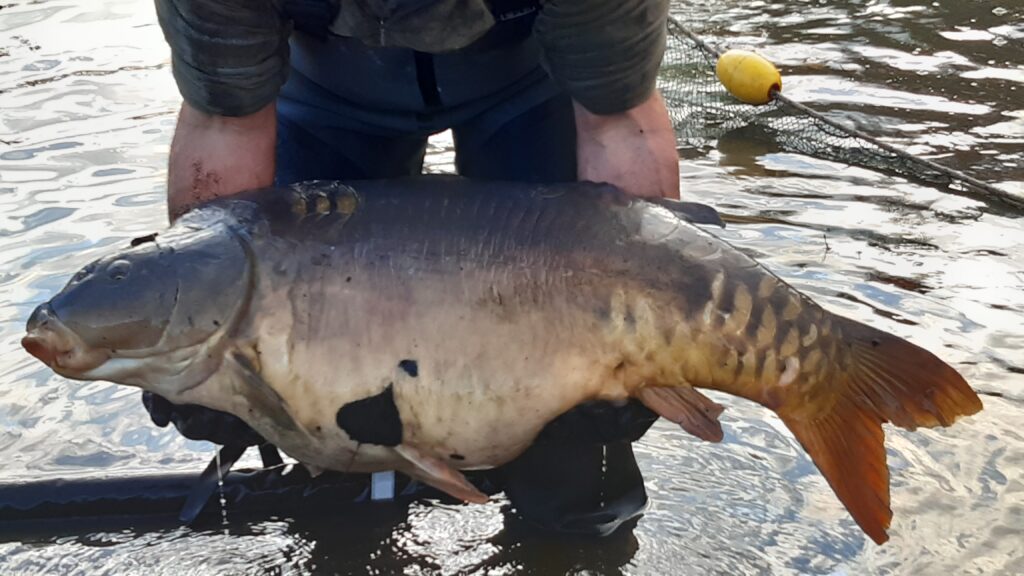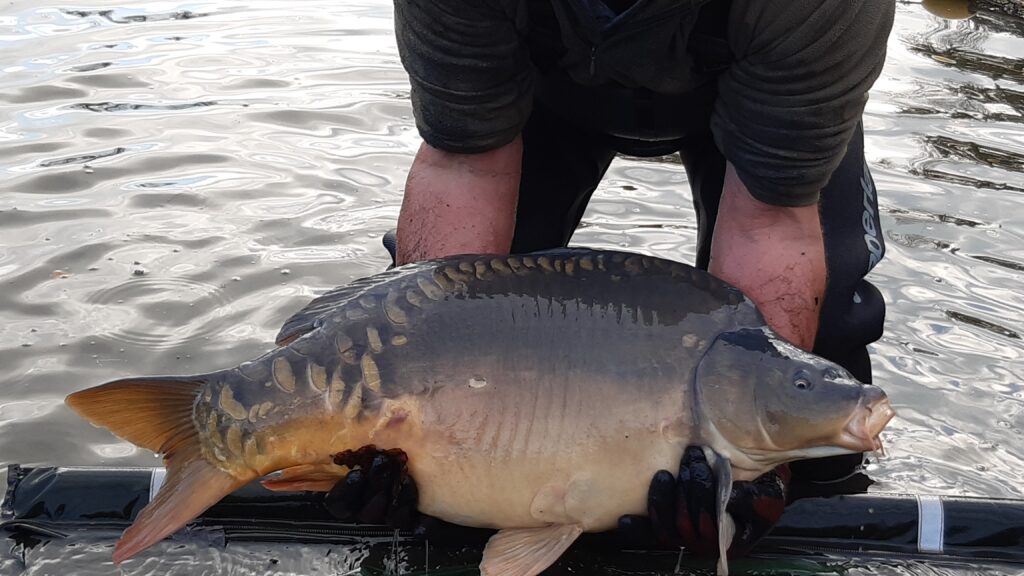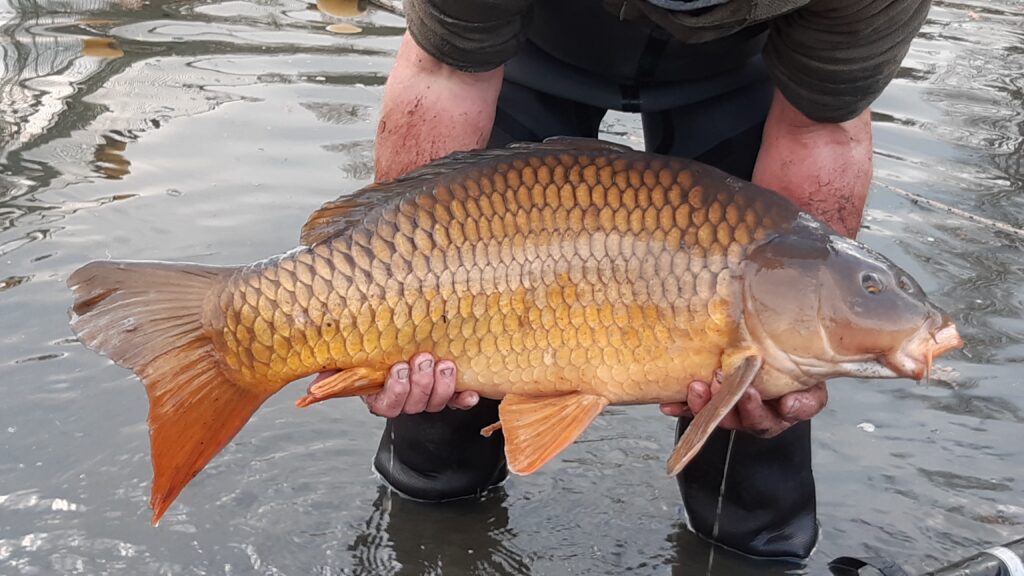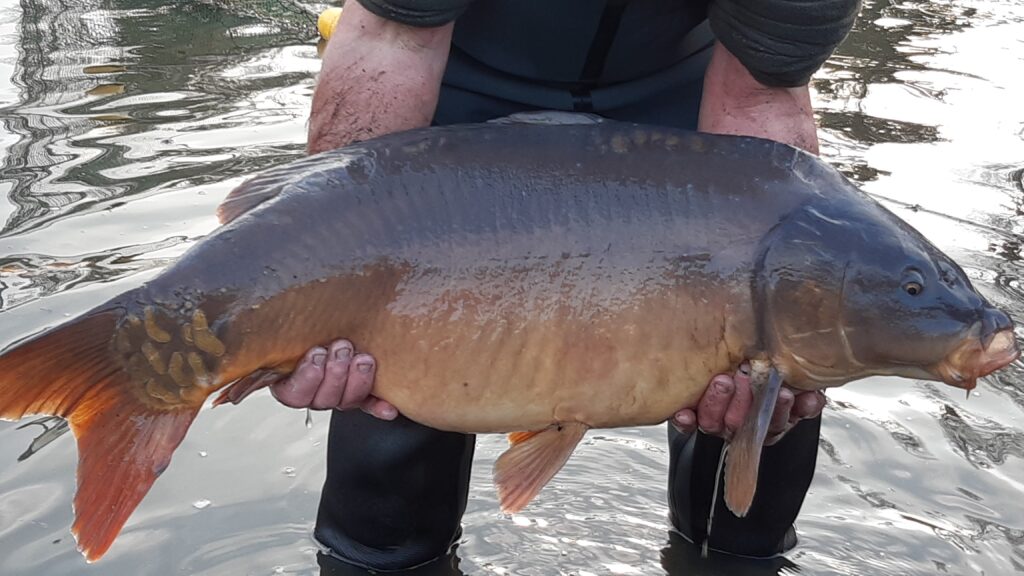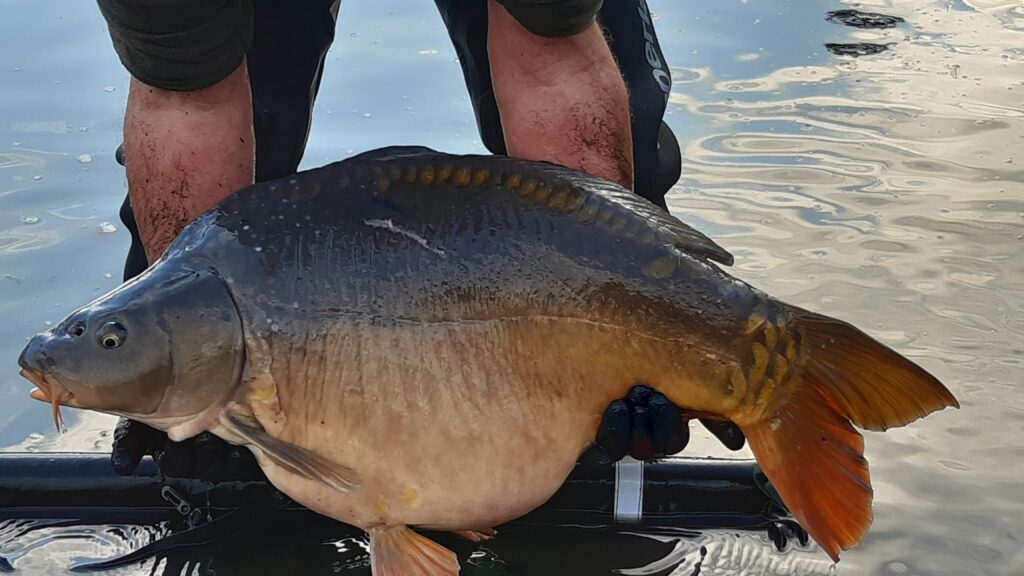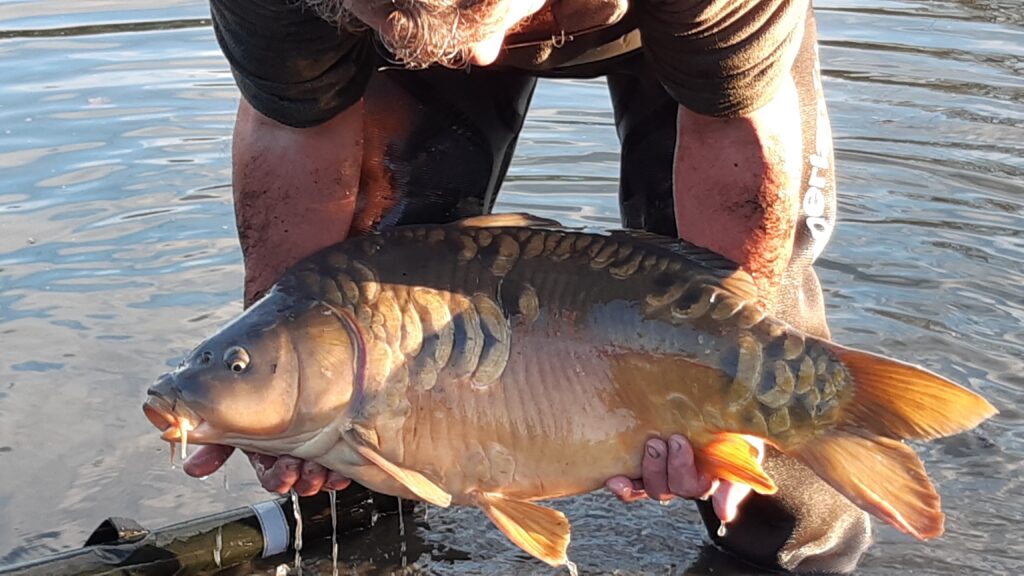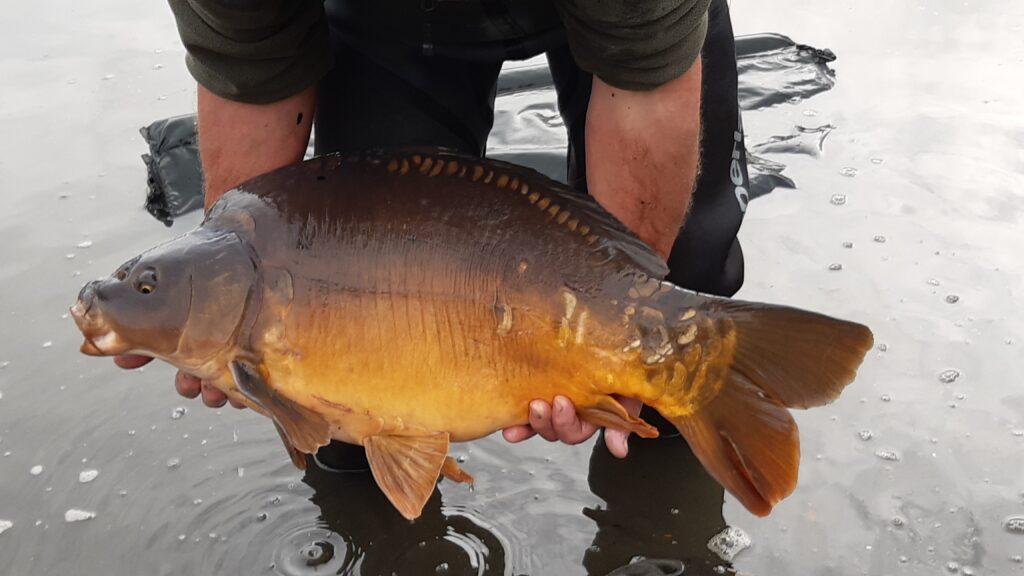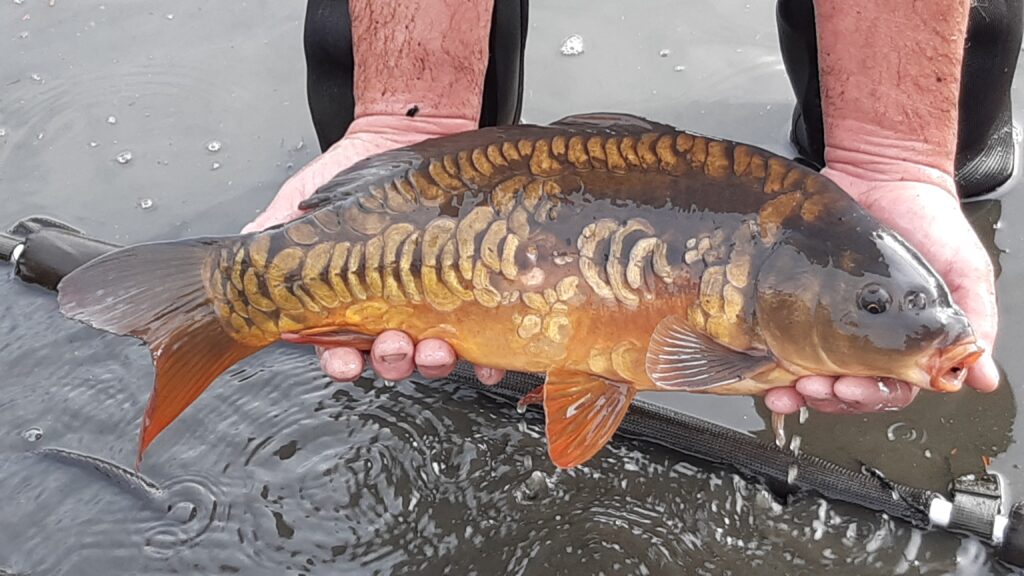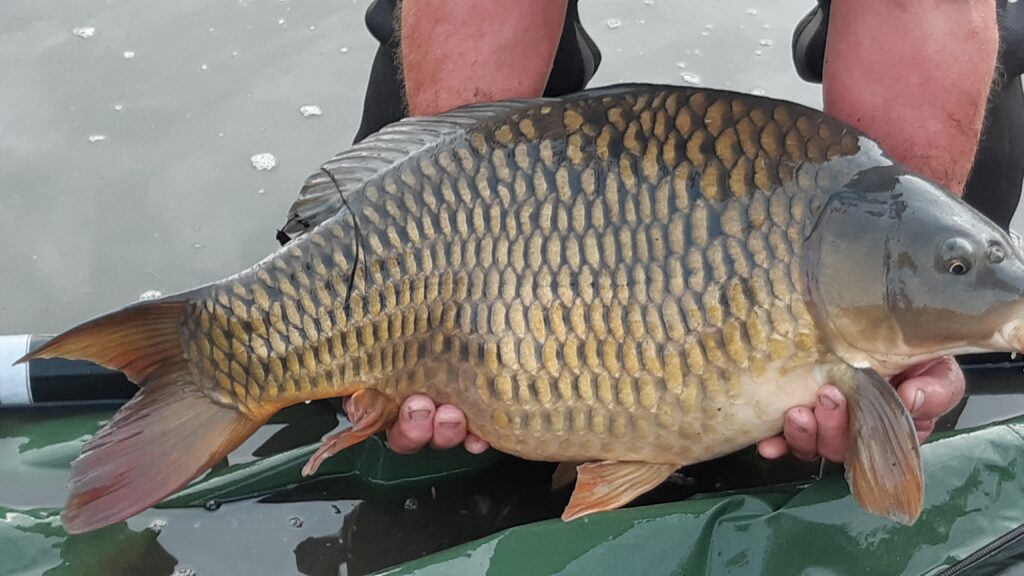 Robin and John had a great time, 37 fish between them 🙂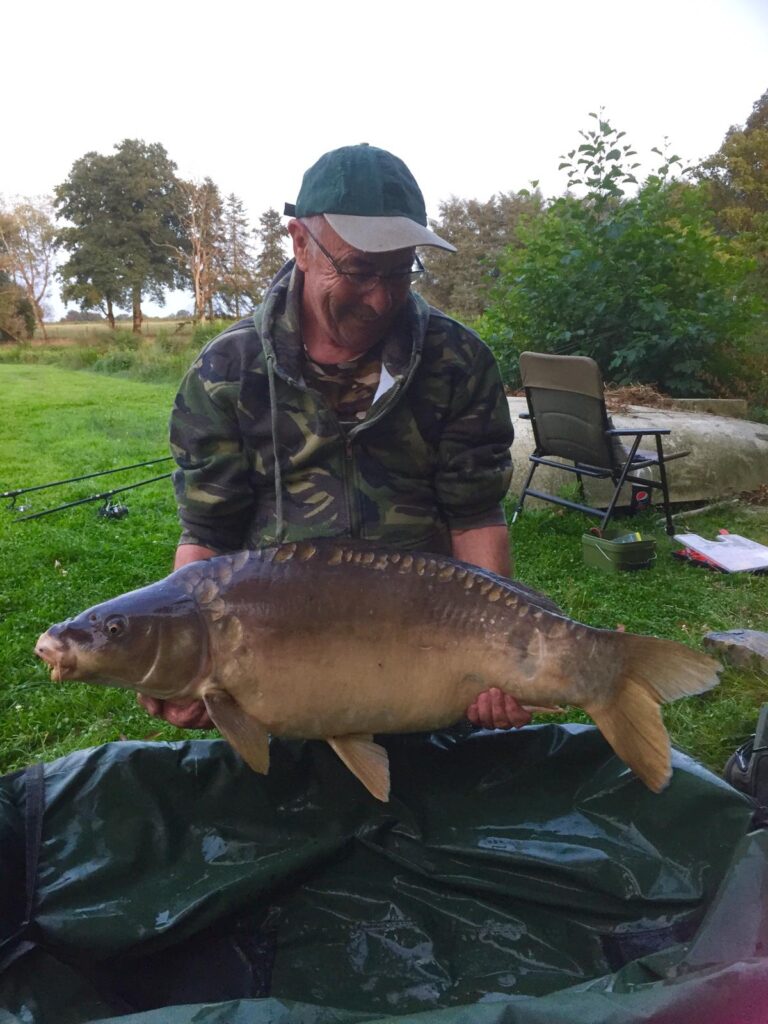 Tony had some lovely fish out during his stay 🙂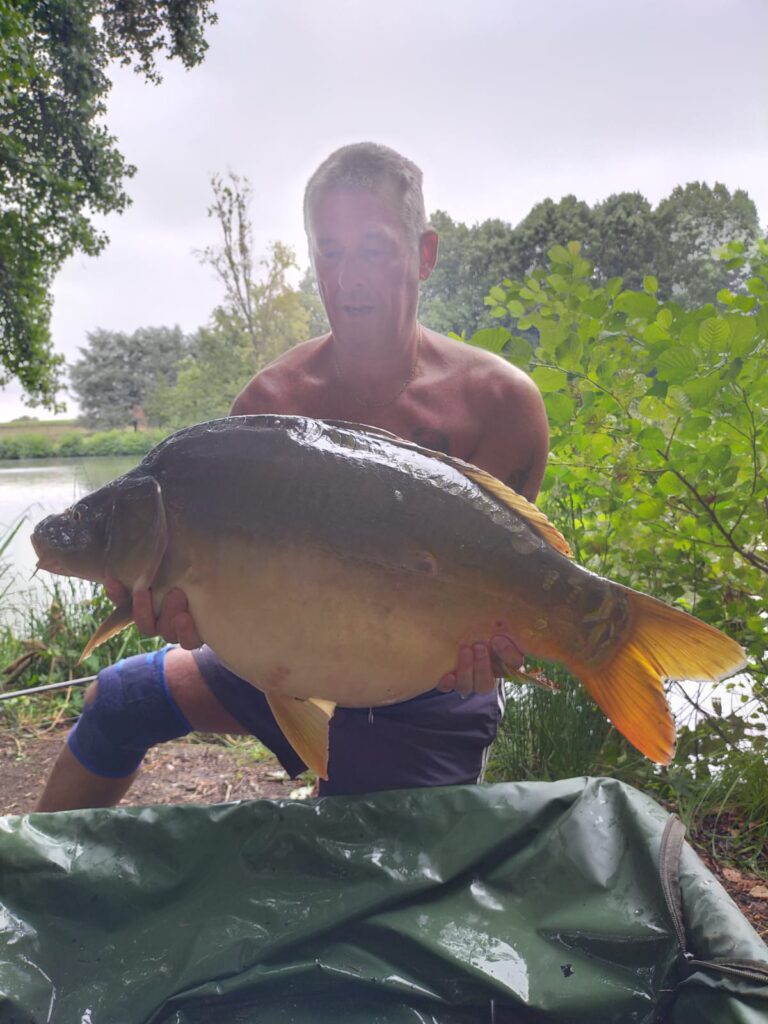 >>>>>> See our Reviews and Testimonials <<<<<< >>>>> and our Google Reviews <<<<<<<
Some great fish coming out this week for Priscilla and Eddy, including some of our Ghosties 🙂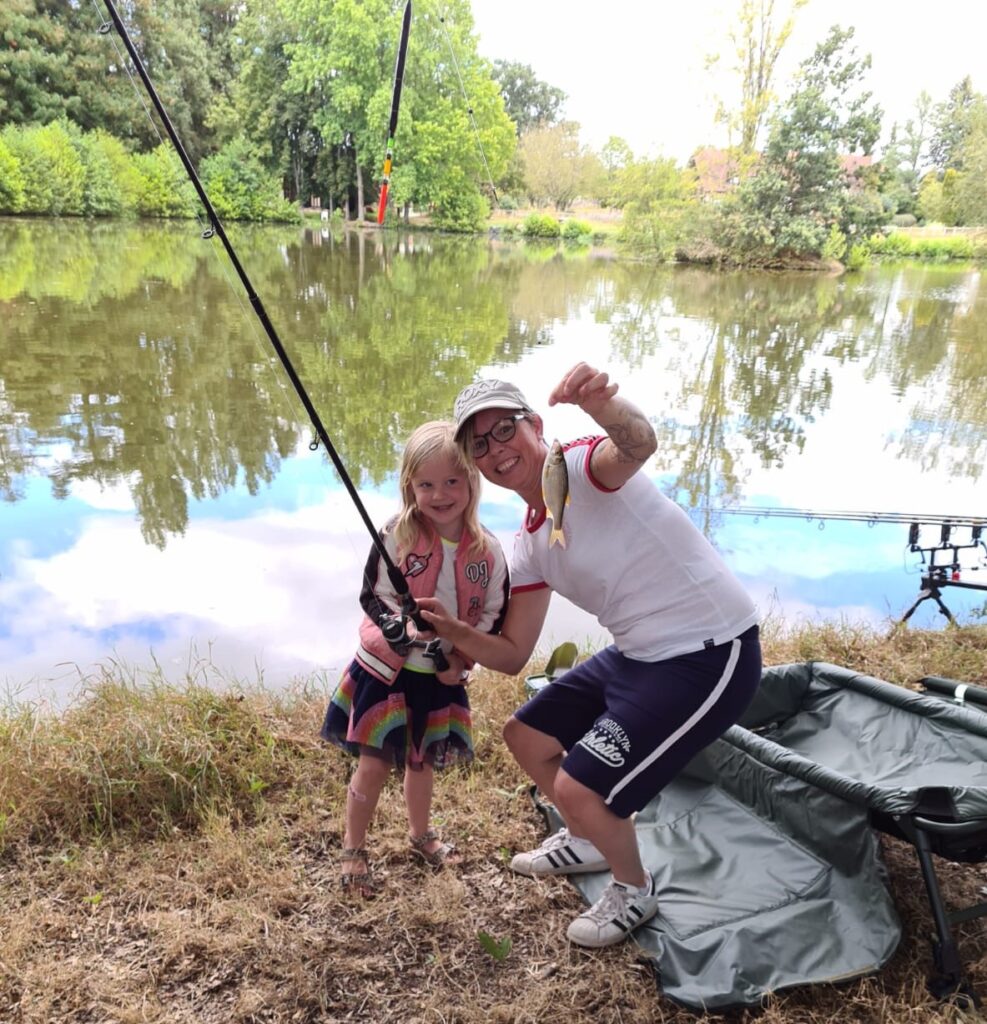 Our first guests are having a great time fishing and relaxing here at Les Ravalieres – 27 fish so far this week 🙂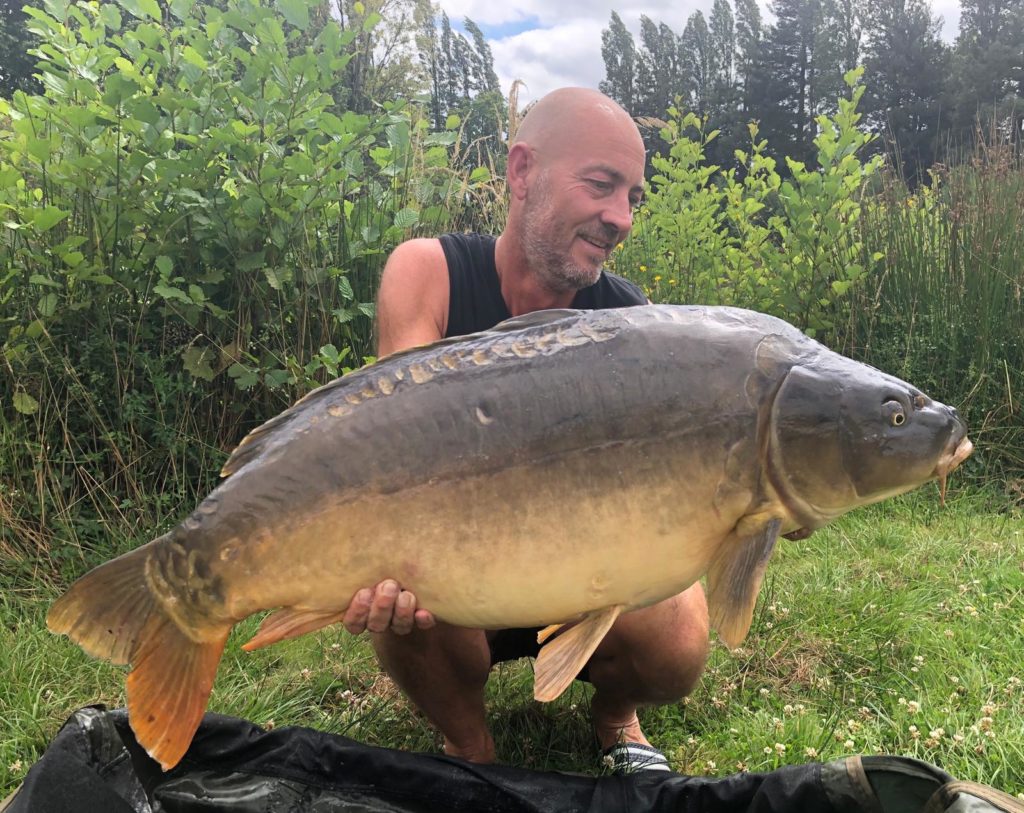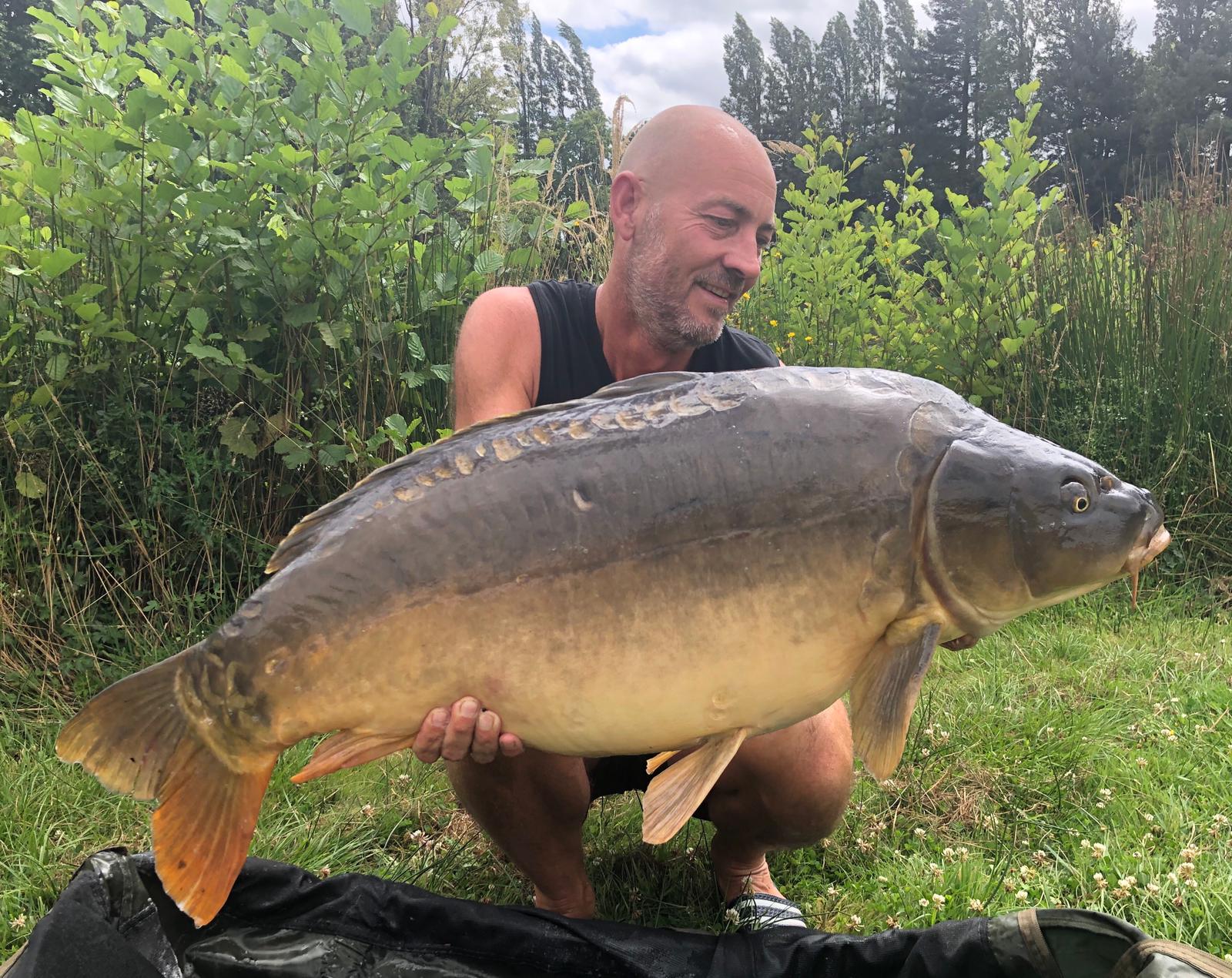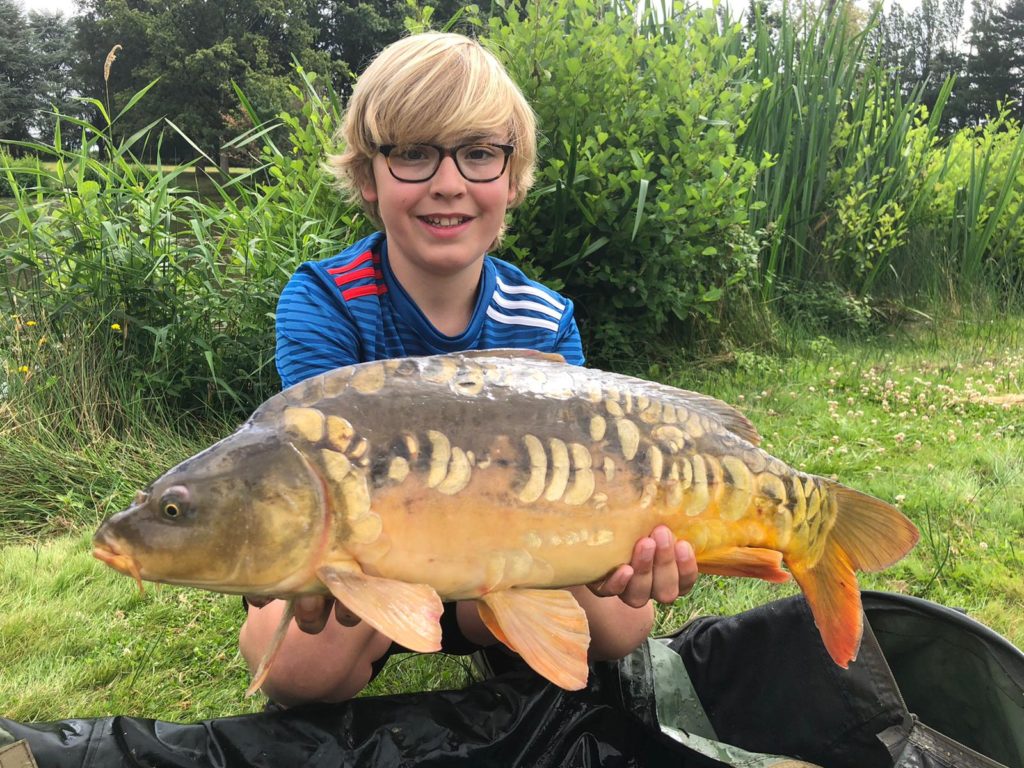 >>>>>> See our Reviews and Testimonials <<<<<< >>>>> and our Google Reviews <<<<<<<
A few hours by the lake at the end the day in May 2020 made Jon smile 🙂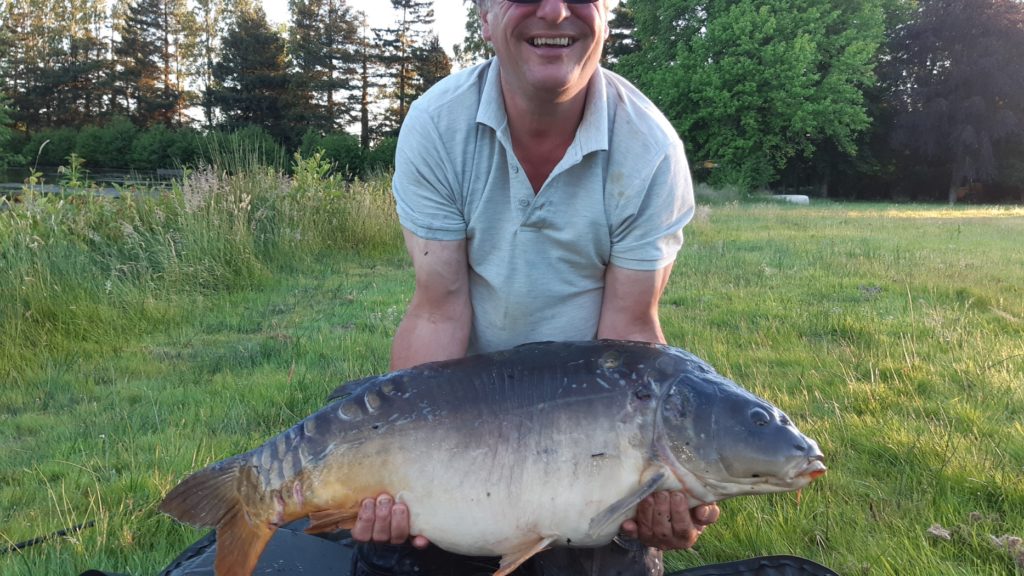 These 2 carp added end of January 2020 – both 40lb ers 🙂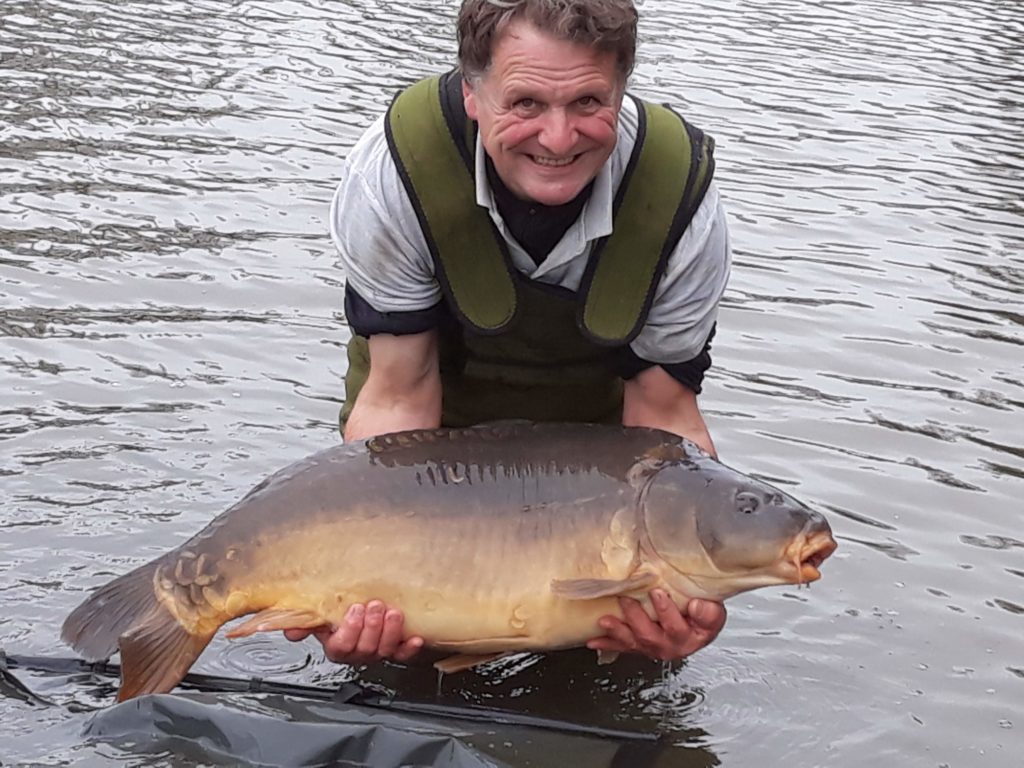 A few of the young ghost koi added in May 2020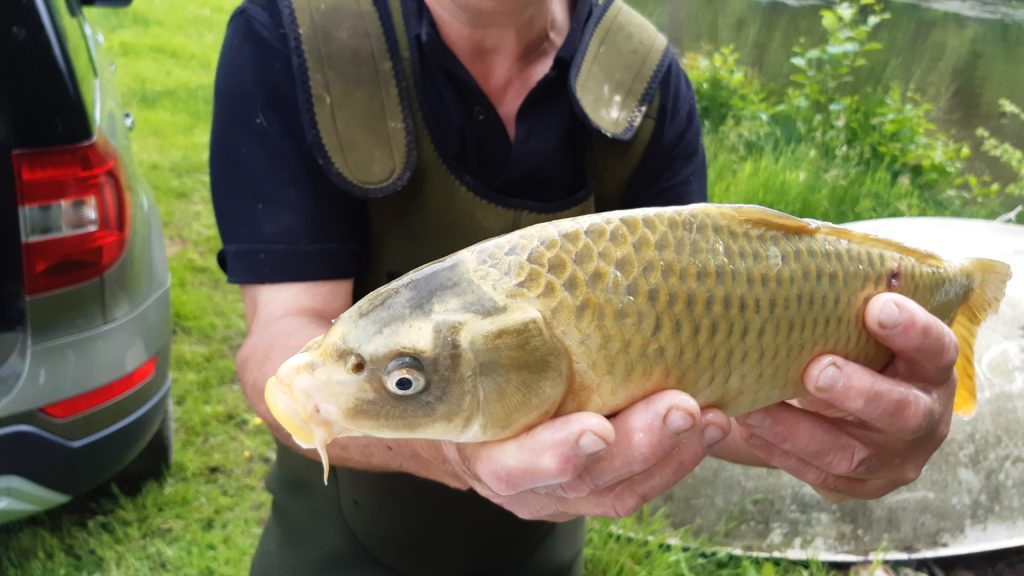 A couple of our new and young stock in January 2020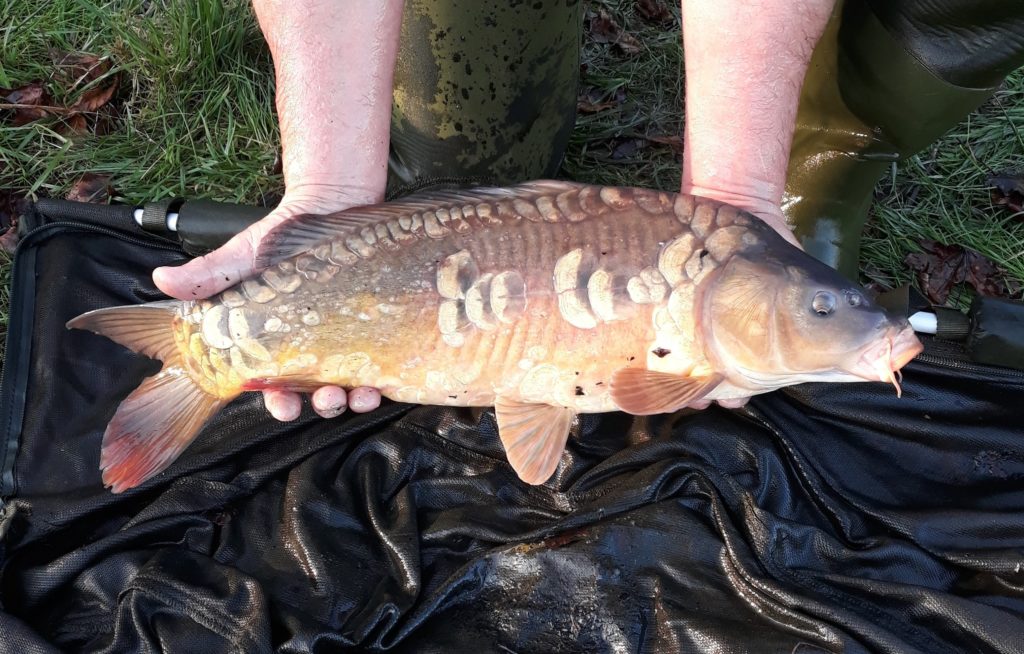 A few photos of our carp as they are caught.
With our feeding programme they are growing well and are regularly seen jumping and doing what carp do 🙂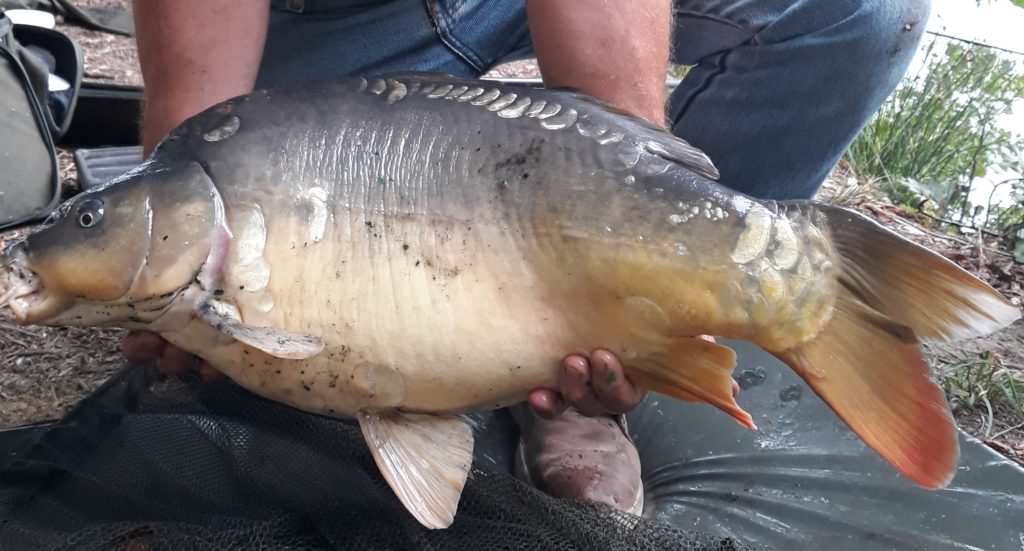 For more information on our fish and stocking programme, please see our Lake & Fish page.
A short video below of our fish spawning only a couple of months after being introduced to the lake. Happy fish!